We help set, develop and share best practices, serve as a forum for a maturing industry, and collaborate to maintain, grow and validate the Philippines' edge in high-value work in the global business services sector. For prospective locators, we are proof that the country can support a plethora of service offerings and sustain quality across multiple verticals.
What began as a casual breakfast meeting has grown into a formal trade group, just as shared services/in-house center operations has grown into its own flourishing category. In 2016, we became a partner association of the IT-Business Processing Association of the Philippines (IBPAP), adding our voice to the industry's advocacy on issues such as talent sustainability, workplace welfare and business incentives.
"It's only by collaboration that we can purposefully build our industry, and grow the shared services market to its full potential."
GICC Board
Our most trusted professionals
Be part of the future.
Our members include the Philippines' leading shared services centers, across a range of services from finance to IT to healthcare to legal support.
From an idea, we're building an industry. Join us.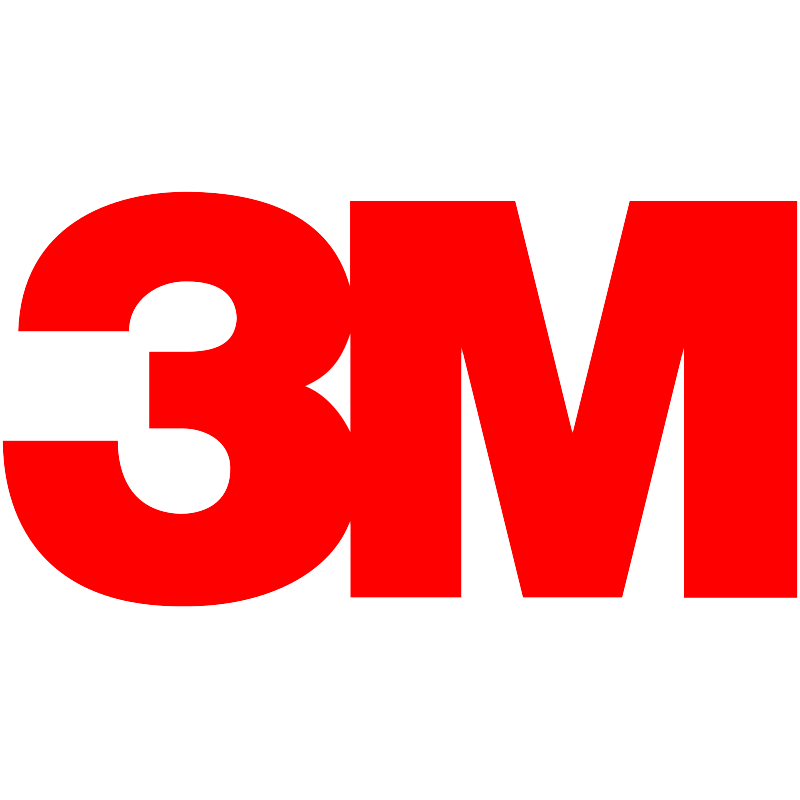 3M has been in the Philippines for over 50 years, starting with commercial operations in 1964. In June 2016, the company's BGC center joined global service centers in Poland and Costa Rica. We have more than 1,000 employees in our support operations, and foster a culture of problem-solving and continuous improvement. Services are provided across critical processes in finance, sourcing and procurement, and HR, as well as IT support for quality, reporting, analytics, security, and database management.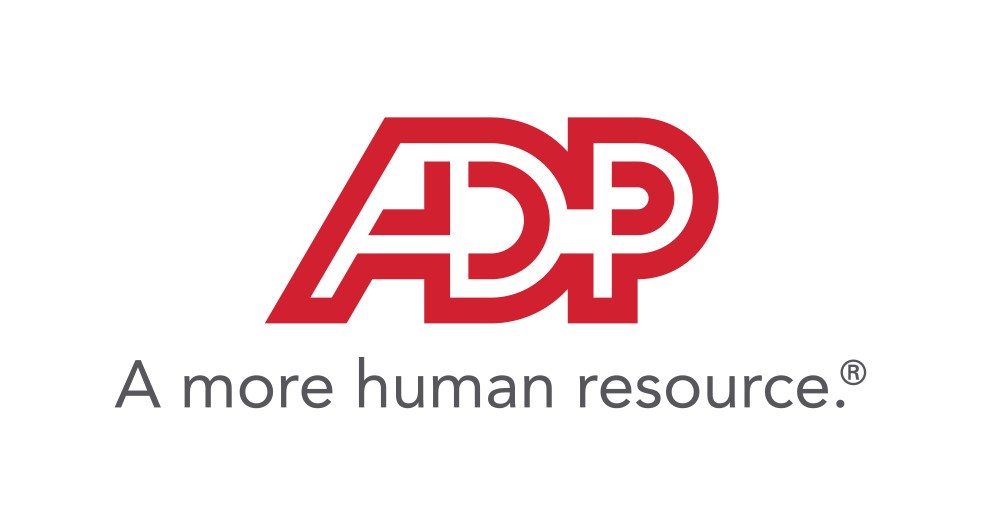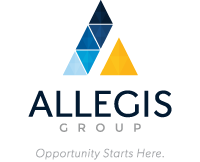 Allegis Global Solutions (Philippines) Corporation (AGS PH), is a wholly-owned subsidiary of Allegis Global Solutions (Singapore) Pte. Ltd., and is ultimately owned by Allegis Group Holdings Inc.. Globally, Allegis Group is a global leader in talent solutions with $12.3B in revenues, 500+ global locations that collectively help clients in over 60 countries to optimize talent pools and workforce. AGS PH provides RPO services to third parties and BPO middle and back-office support services to its affiliates in Hong Kong, Singapore, Malaysia, China, Japan, Australia, and the United States.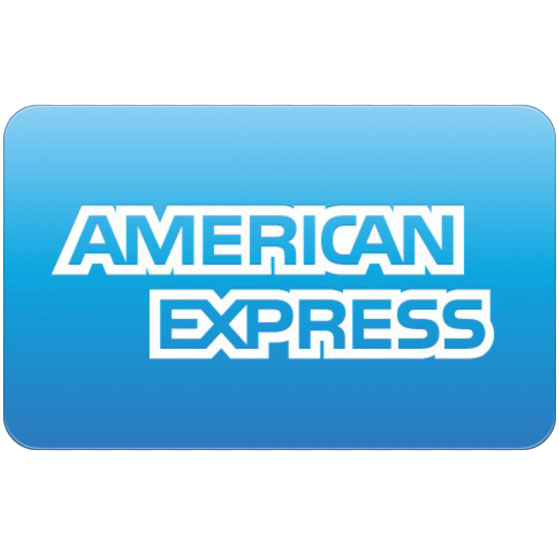 The American Express Company, also known as Amex, is an American multinational financial services corporation headquartered in Three World Financial Center in New York City. The company was founded in 1850, and is one of the 30 components of the Dow Jones Industrial Average. The company is best known for its credit card, charge card, and traveler's cheque businesses.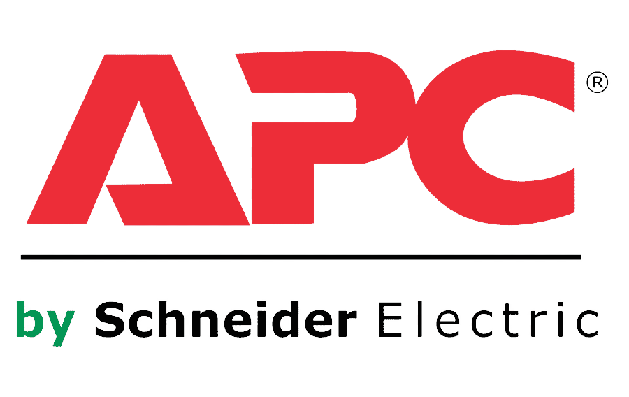 APC, a flagship brand of Schneider Electric, provides clean battery backup power, surge protection, and IT physical infrastructure inside and outside the traditional IT environment. Through our APC brand products and solutions, we offer certainty in a connected world.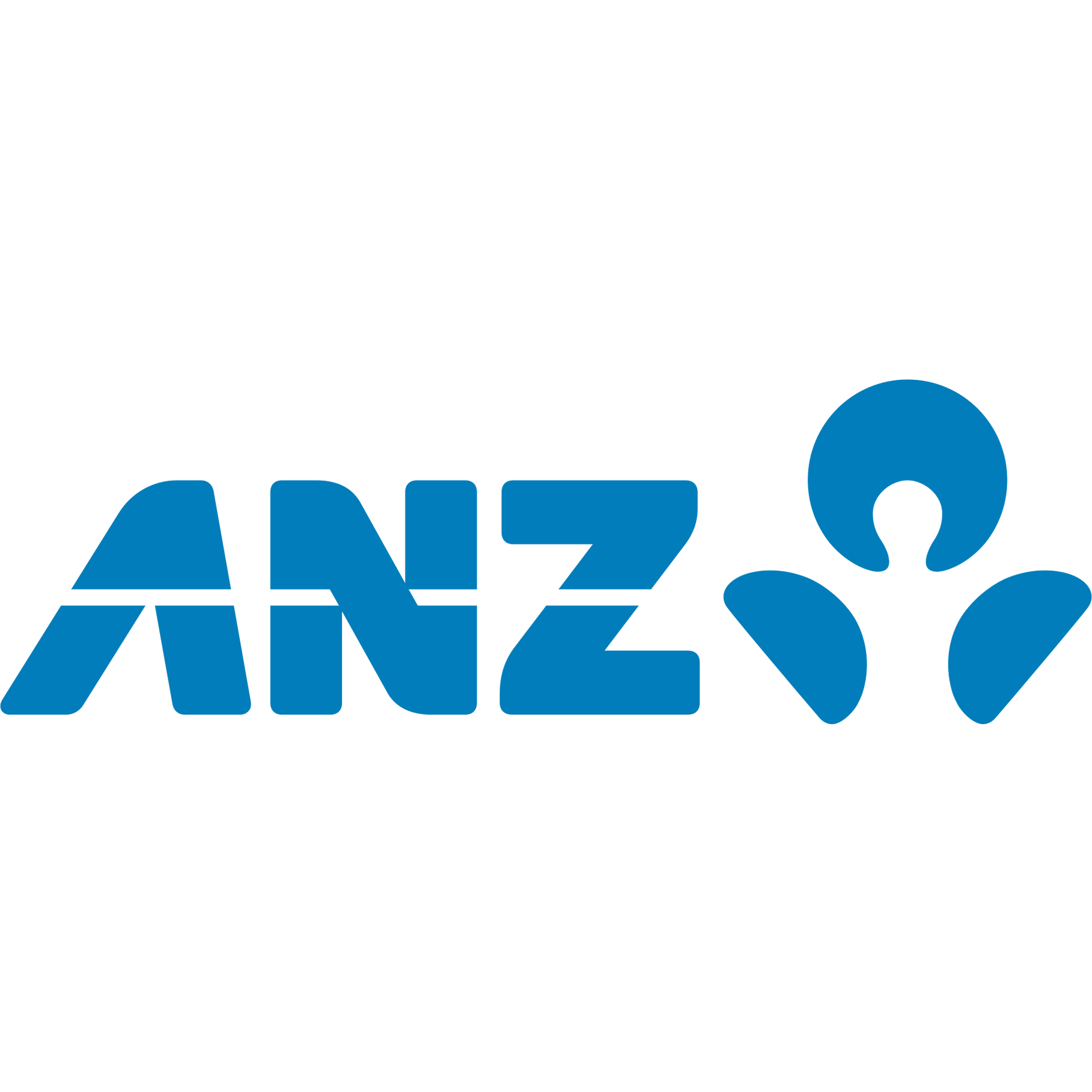 ANZ GSO ANZ provides a range of banking and financial products and services worldwide. Its core support division, Global Services and Operations is responsible for the global delivery of the company's IT solutions and infrastructure, its back office operations and other services. We have over 2,500 employees in our Makati branch and our Manila Operations Hubs in Makati and Quezon City, and were awarded Best Global In-House Centre of the Year in 2015 and 2016.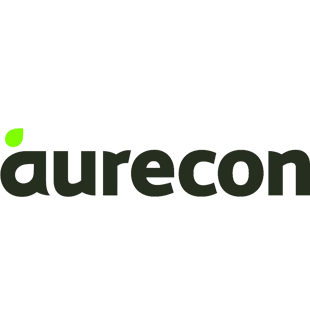 Aurecon is an engineering and infrastructure advisory company, but not as you know it, as we've reimagined engineering. Drawing on our deep pool of knowledge, we bring vital engineering experience, technical capability and design expertise to the table. We collaborate with our clients to re-imagine, shape and design a better future.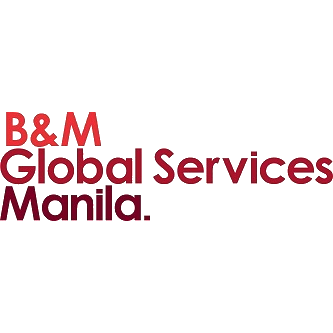 Baker McKenzie is the world's premiere global law firm. The first of its kind in the legal industry, our shared service center B&M Global Services Manila (GSM) opened in 2000 and now employs more than 800 people. GSM provides technology, marketing, business development, billing and finance, document support, knowledge management and other services to Baker & McKenzie's 77 offices and over 4000 lawyers.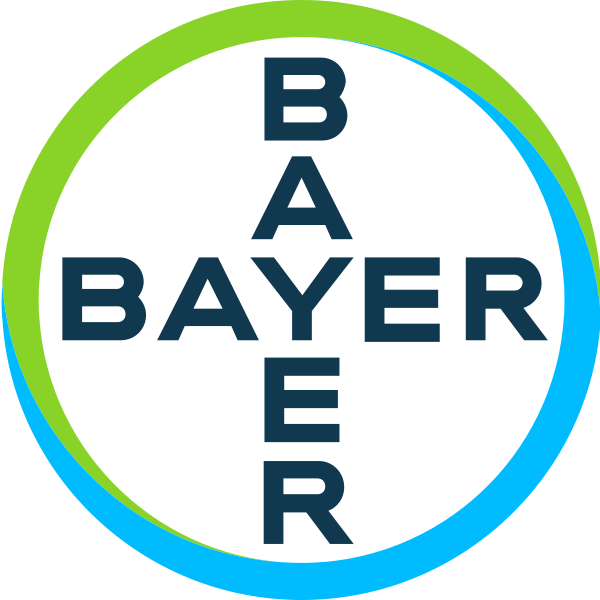 Bayer: Science For a Better Life
Bayer is a global enterprise with core competencies in the Life Science fields of health care and agriculture. Its products and services are designed to benefit people and improve their quality of life. Bayer Business Services is the global in-house competence center for business solutions and business support processes of the Bayer Group. Bayer Business Services Philippines Inc. (BBSPI), was established in April 2012. BBSPI provides global financial services for various accounting groups, in-house accounting services, and project and transition management for Bayer Legal Entities (LE) in the Asia Pacific region and all English-speaking LEs worldwide. For more information go to www.bayer.com.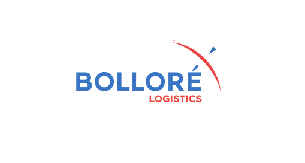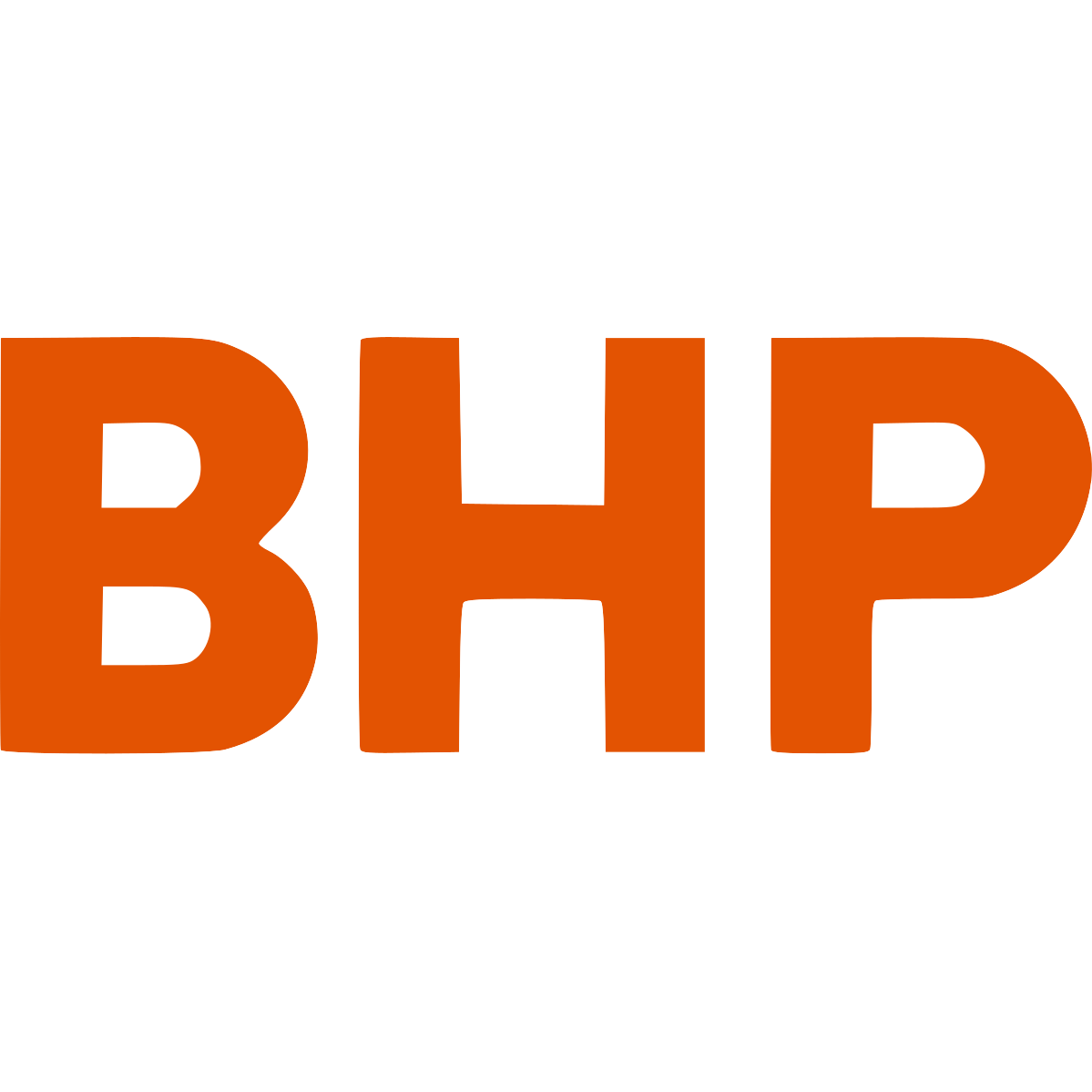 BHP is among the world's top producers of major commodities including iron ore, metallurgical coal, copper and uranium and we have substantial interests in oil, gas and energy coal. Our production operations are located primarily in Australia and the Americas, with sales and marketing led through Singapore and Houston, US selling our products worldwide. BHP's aim is to maximize the social and economic benefits of our operations, contribute to economic development and minimize our environmental footprint through innovation, productivity and technology.
In our simplification journey as part of globalization of BHP, which reflects an ongoing commitment to improving productivity, where it makes sense and is beneficial to our business, we are looking to co-locate similar types of work into Global Asset Services (GAS). By consolidating activities into the same location and in-house, we have the opportunity to easily and efficiently collaborate, share best practices and continuously improve.
Expansion of our GAS footprint into Manila means we can now provide 24 x 7 support to the business and Spanish language capabilities to better meet current and future needs of our business in various supply, human resources, projects and other business related processing using IT-enabled facilities for other business operating in various parts of the world such as North America, South America, Australia, Asia and Europe. Growth in Manila will be a multiphase plan, with initial conception and validation of services before ramping up in the near future.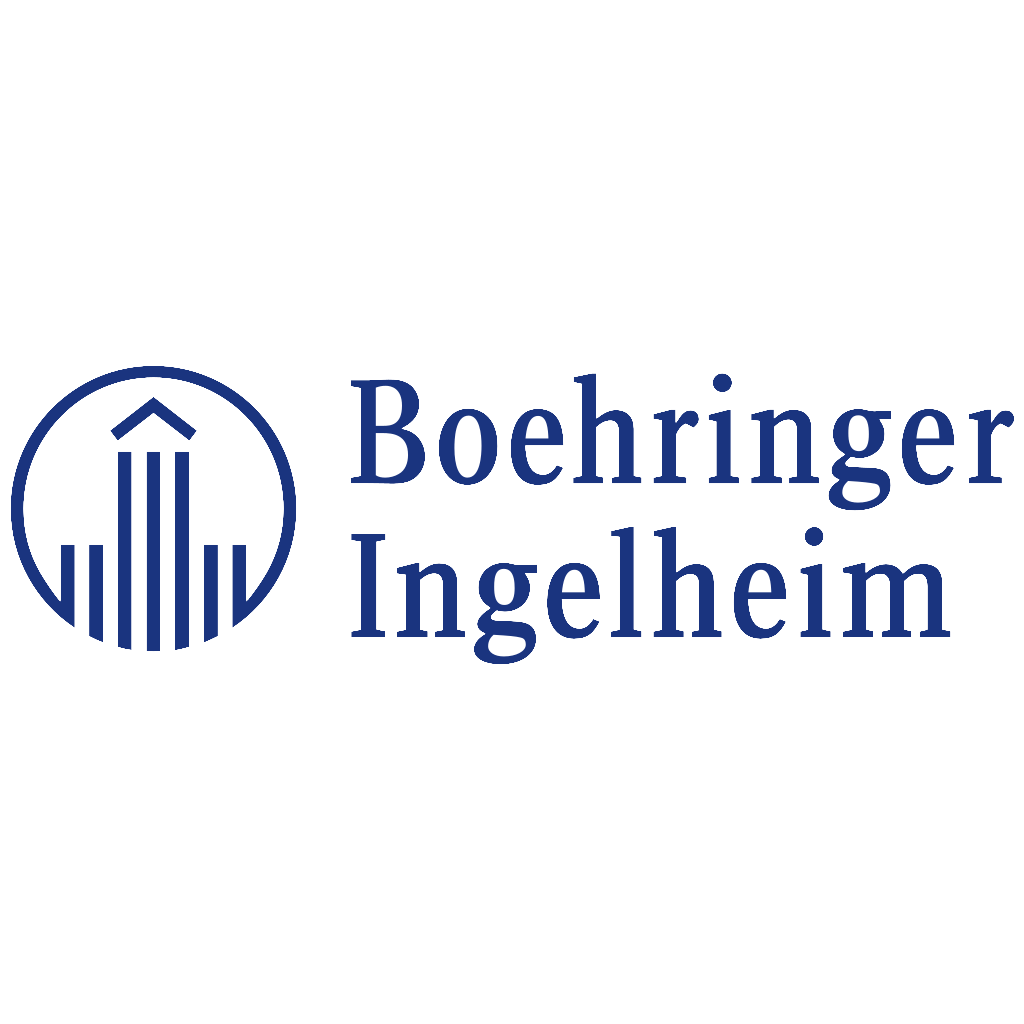 Capital One
Capital One Financial Corporation (www.capitalone.com) is a financial holding company whose subsidiaries, which include Capital One, N.A., and Capital One Bank (USA), N.A., had $307.9 billion in deposits and $440.3 billion in total assets as of June 30, 2022. Headquartered in McLean, Virginia, Capital One offers a broad spectrum of financial products and services to consumers, small businesses and commercial clients through a variety of channels. Capital One, N.A. has branches located primarily in New York, Louisiana, Texas, Maryland, Virginia, New Jersey and the District of Columbia. A Fortune 500 company, Capital One trades on the New York Stock Exchange under the symbol "COF" and is included in the S&P 100 index. Visit Capital One About for more information. Capital One Philippines (https://capitalonecareers.com.ph/) supports Capital One's US credit card business.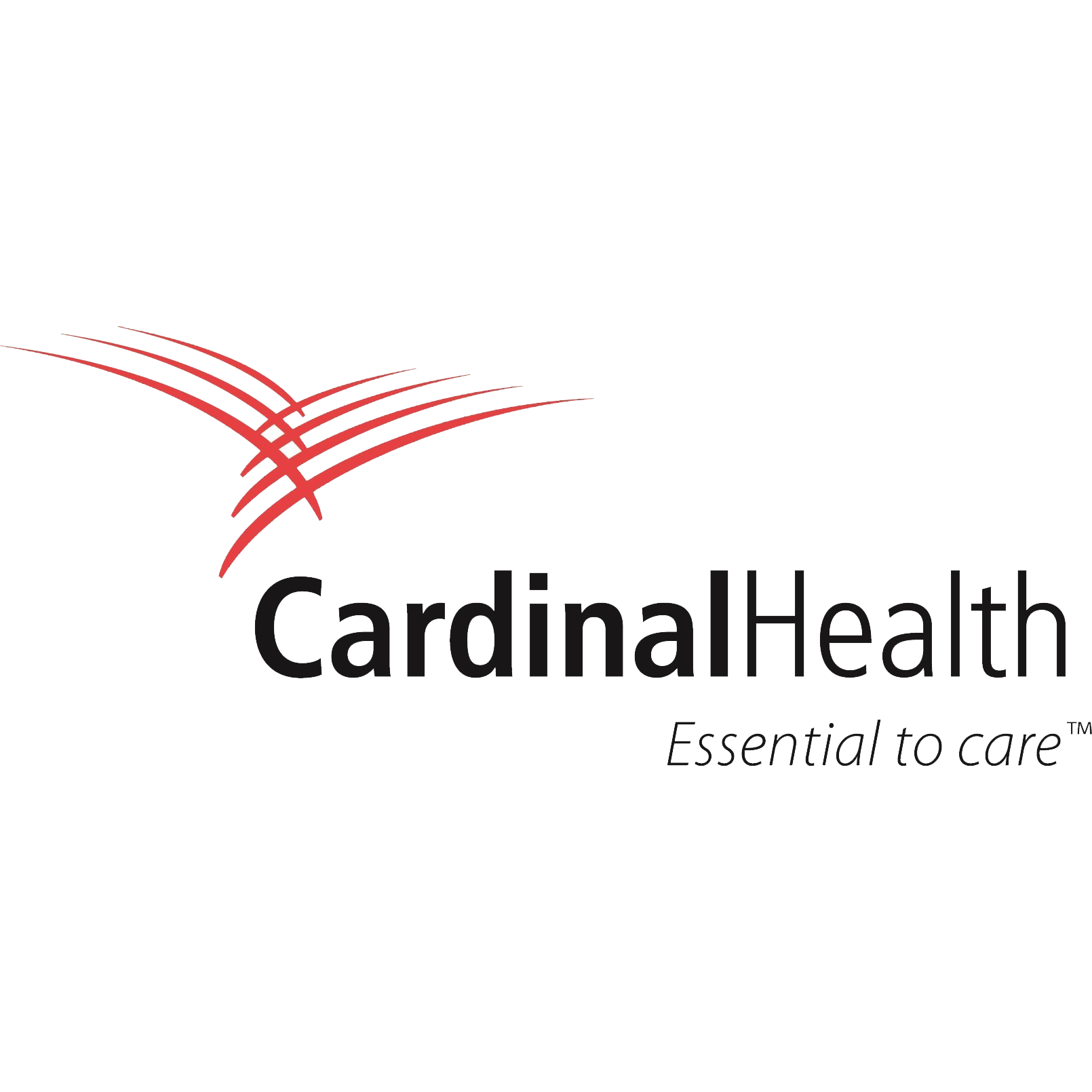 Cardinal Health Inc. ranks Top 15 in the US Fortune 500. The company specializes in the distribution of pharmaceuticals and medical products, including gloves, surgical apparel and fluid management products. Supporting the US and North America operations is its offshore-based shared services company in the Philippines, Cardinal Health International Philippines, Inc.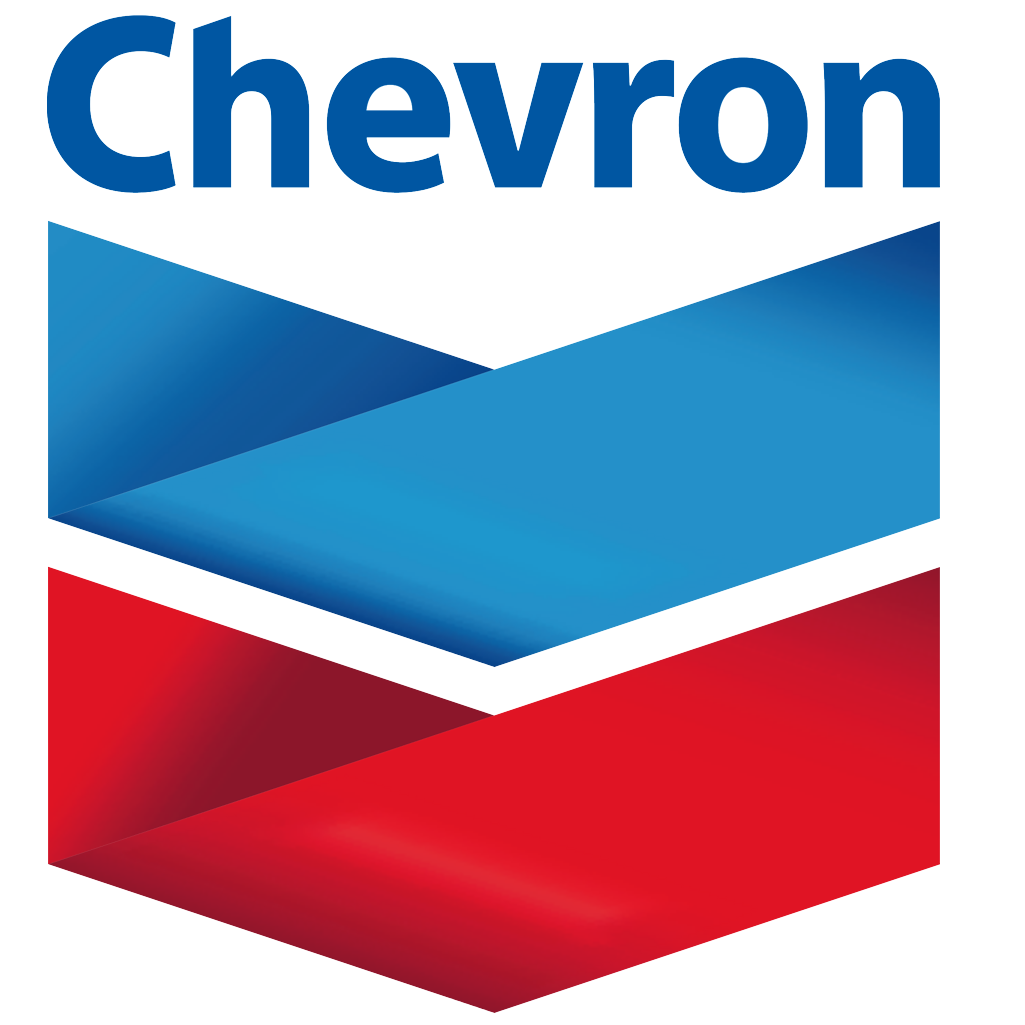 Chevron Holdings Inc., located in Makati City, was established in 1998 and has grown to become a leading example of an offshored internal shared services and business operations support company. We provide transactional, processing and consulting support services (in areas such as finance, human resources, procurement, marketing and information technology) to Chevron offices in Asia-Pacific, Africa and North America.


Chubb is the world's largest publicly traded property and casualty insurer. With operations in 54 countries, Chubb provides commercial and personal property and casualty insurance, personal accident and supplemental health insurance, reinsurance and life insurance to a diverse group of clients.https://www.chubbtravelinsurance.com.ph/en/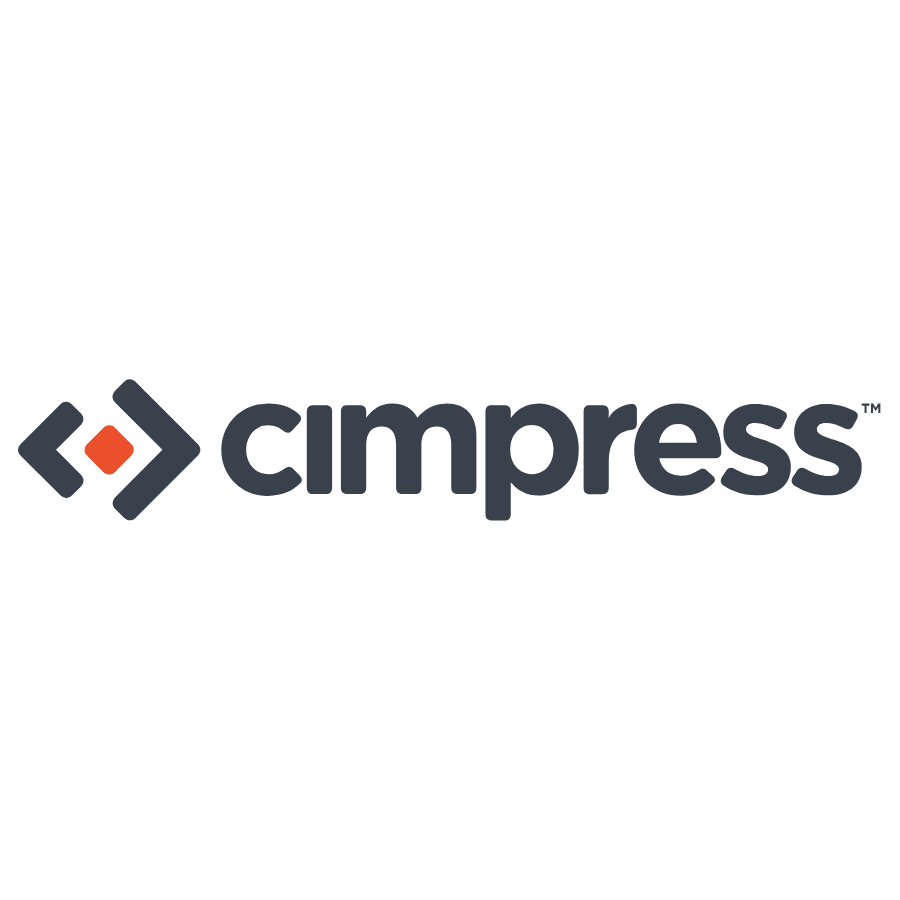 Cimpress is the world leader in mass customization. For more than 20 years, the company has been producing, with the reliability, quality and affordability of mass production, small individual orders where each and every one embodies the personal relevance inherent to customized physical products. Cimpress' portfolio of brands includes Vistaprint, Albelli, Drukwerkdeal, Pixartprinting, Exaprint and others. That portfolio serves multiple customer segments across many applications for mass customization. Cimpress produces more than 46 million uniquely designed items a year. To learn more, visit www.cimpress.com.http://www.cimpress.com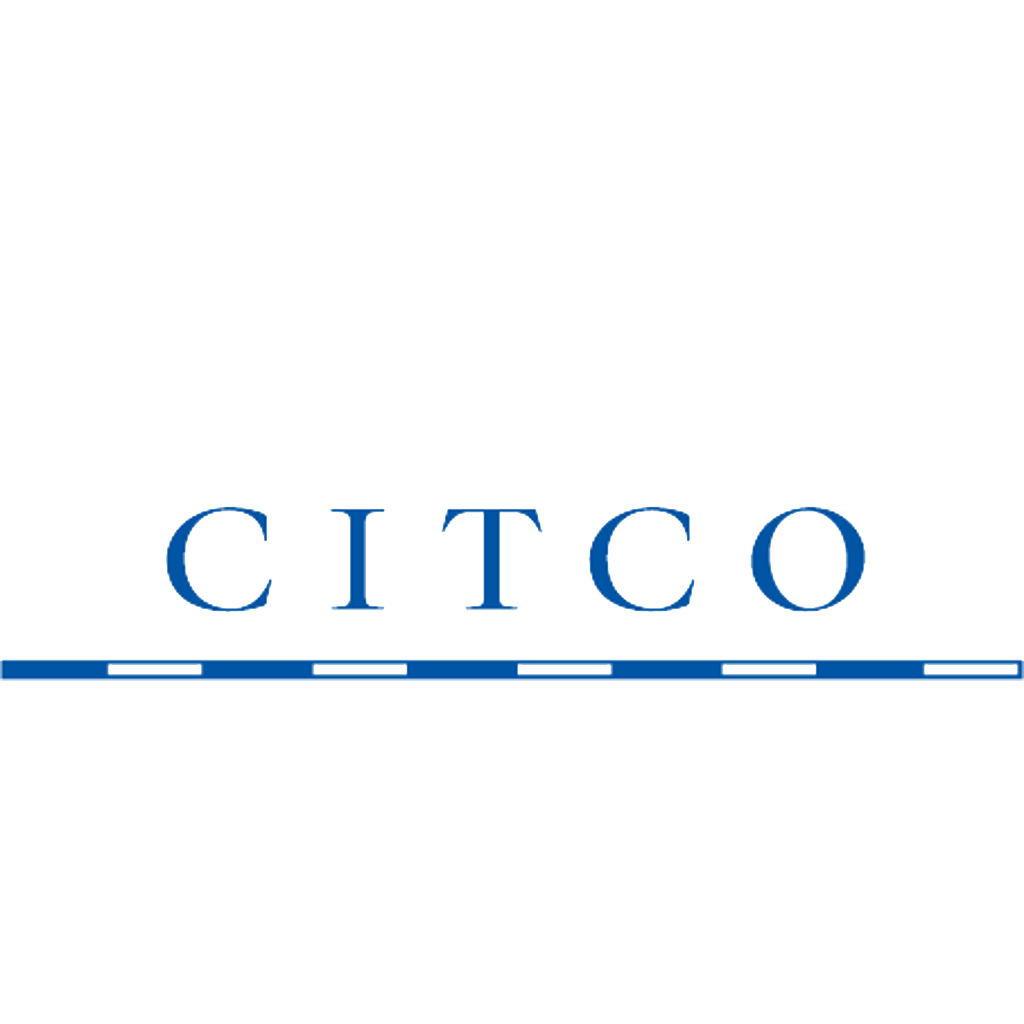 Citco Fund Services (CFS) is a division of Citgo Group of Companies, the largest independent administrator of hedge funds in the world. Citco International Support Services Ltd. - Philippine ROHQ has been operating successfully since January 2013, located in Alabang. Our Fund Services division supports Fund Accounting Teams globally via back office processes including trade capture, reconciliation, and bookkeeping.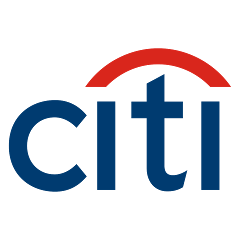 Citi Philippines offers diverse value-added services through its two Manila Centers of Excellence (COEs). Citibank ROHQ hosts Citi Shared Services (finance and risk, accounts payable, general services, and HR supporting over 60 countries in Asia, Europe, Middle East and Africa, and North America; Procurement; Citi Technology Infrastructure; Citi Learning; Asia Pacific Credit Risk Management Services; Data, Technology, and Information services; Vendor and Workforce Management; Risk Management; and Global Functions including Compliance, Finance, and Risk. Citigroup Business Process Solutions provides business process outsourcing, customer sales and service, and other off-shore services to various Citi businesses around the world in 15 lines of business including CitiPhone, Credit Operations, and Transaction Services.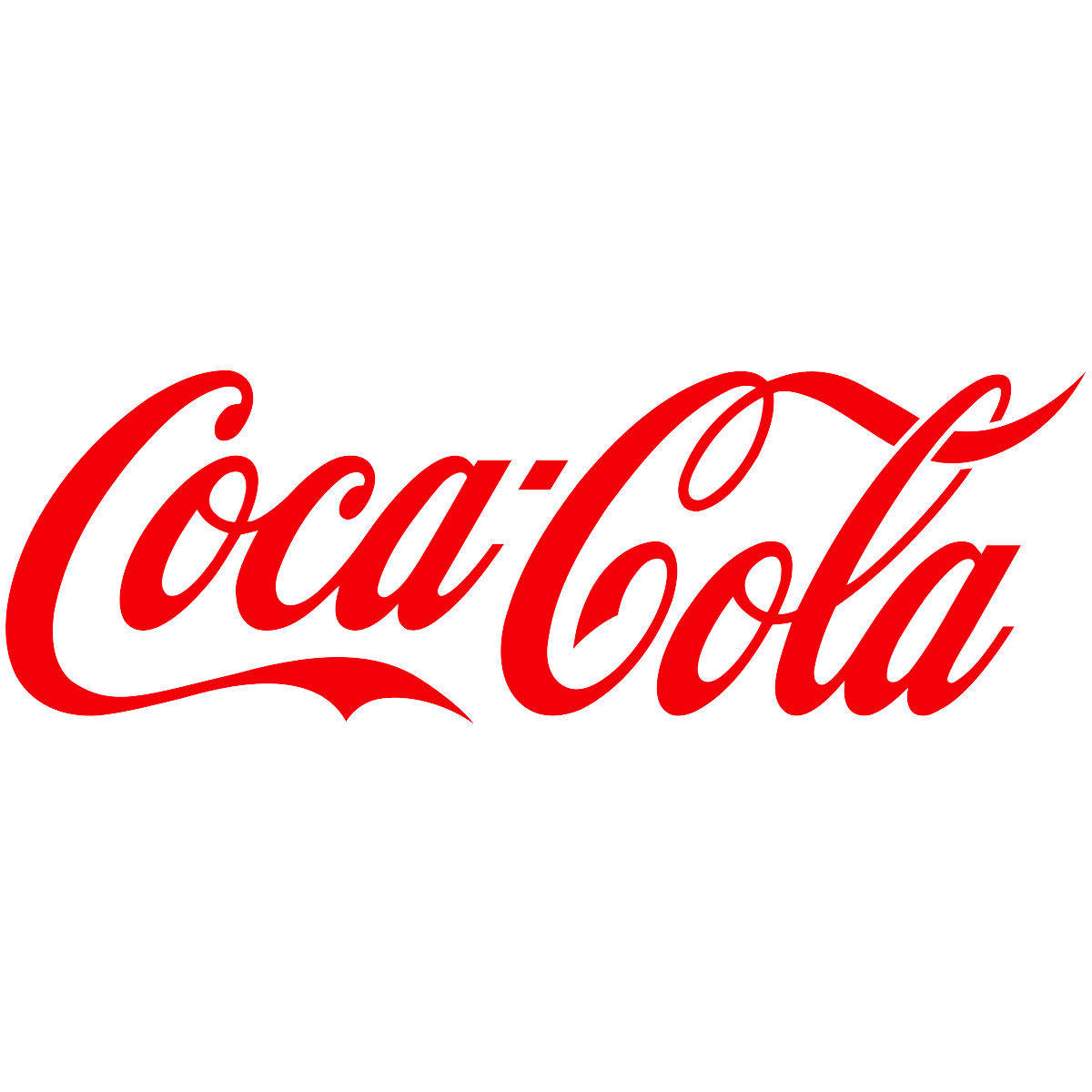 Coca-Cola Bottlers Business Services (CCBBS) is a 100% wholly-owned entity of The Coca-Cola Company. Aimed at driving efficiencies across multiple bottling operations, CCBBS delivers transactional and data analytics services in the following areas of expertise: finance, HR, procurement, marketing support and IT, from our office in BGC.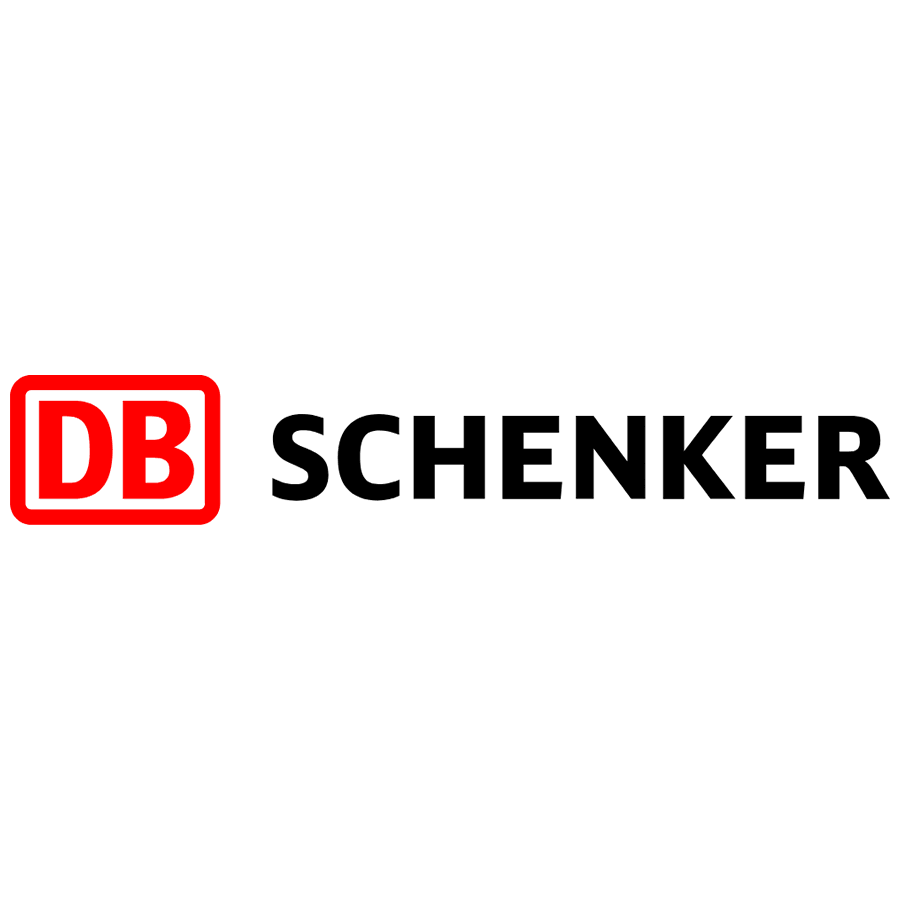 Located in BGC, DB Schenker Global Accounting – Shared Service Center Manila is one of three shared service centers serving as partners for accounting excellence for the entire Deutsche Bahn group. The centers integrate all four main accounting processes from across the group – accounts payable, accounts receivable, fixed assets and general ledger activities – and perform them centrally.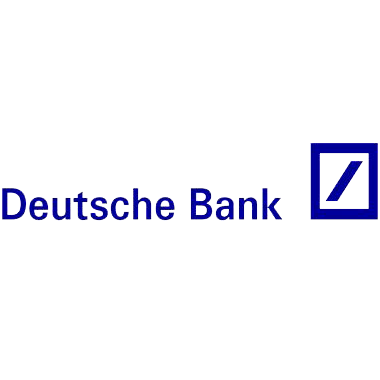 Over the years, Deutsche Bank has made its mark in local capital and financial markets and has become one of the leading transaction banks in the Philippines.
The Bank invested significantly in the Philippines with the establishment of a world class shared services centre, Deutsche Knowledge Services Pte. Ltd., which provides head office and regulatory reporting, cost management, business performance analysis, product control and operations services, as well as change management, IT and human resources services to the Bank's internal businesses globally. Deutsche Knowledge Services Pte. Ltd., Manila is a member of the Deutsche Bank Group. Deutsche Bank Group now employs more than 2,000 people in the Philippines.


Dexcom is an industry leader that develops, manufactures, and distributes glucose monitoring system for diabetes management. This glucose monitoring technology helps patients and healthcare professionals around the world to better manage diabetes. As its business continues to grow globally, Dexcom has decided to establish their Global Business Services operations in the Philippines.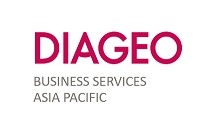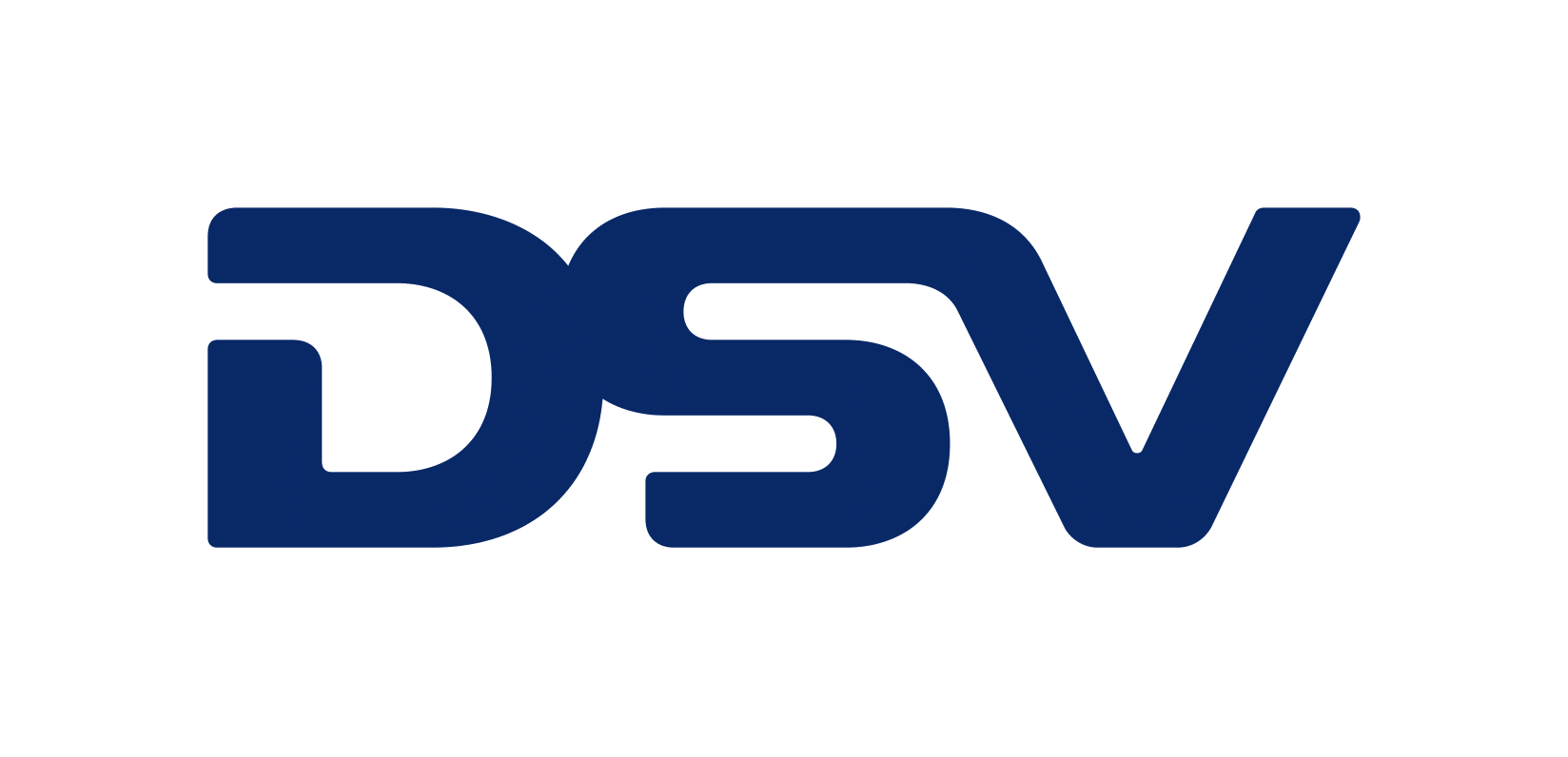 Initially, DSV offered haulier services only and focused activities within the construction industry. From the mid-1980s onwards, however, the business was quickly expanded to include other transport and logistics activities domestically as well as internationally. From 2000 onwards, with the acquisitions of the DFDS Dan Transport Group, Frans Maas, ABX and UTi Worldwide, DSV emerged as a global freight forwarder. In 2019, DSV joined forces with Panalpina, another global provider of transport and logistics services.

From the beginning, the story of DSV has been a story of entrepreneurs with great business acumen and the courage to embark on a journey of continued growth. The DSV values remain deeply embedded throughout our global organisation.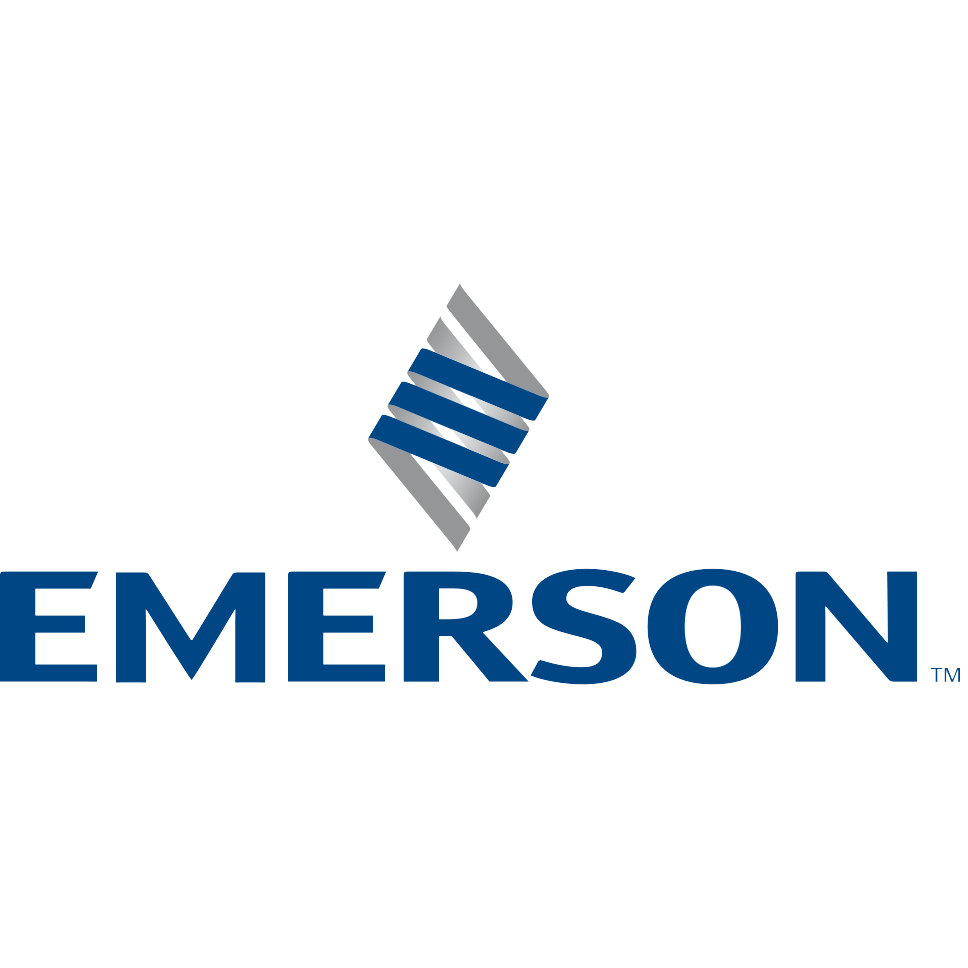 Emerson (NYSE: EMR), headquartered in St. Louis, Missouri (USA), is a global technology and engineering company providing innovative solutions for customers in industrial, commercial, and residential markets. Our Emerson Automation Solutions business helps process, hybrid, and discrete manufacturers maximize production, protect personnel and the environment while optimizing their energy and operating costs. Our Emerson Commercial and Residential Solutions business helps ensure human comfort and health, protect food quality and safety, advance energy efficiency, and create sustainable infrastructure.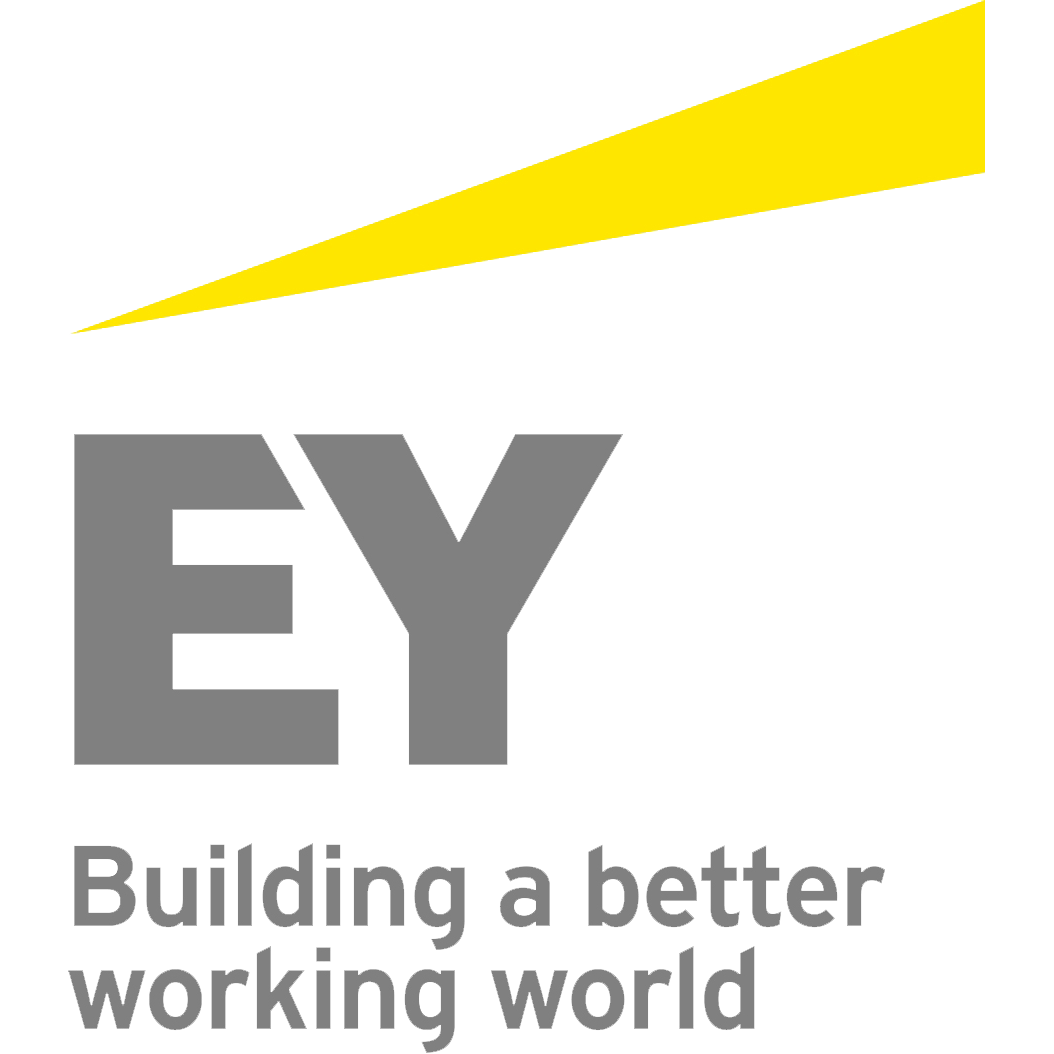 Ernst & Young (EY) is a global leader in Assurance, tax, transaction and advisory services. Their Global Delivery Network, now in five countries, is a worldwide group of centers from which the Client Service and Enablement Services teams operate. Launched September 2015 in cooperation with EY member firm SGV & Co., GDN Philippines initially offers Advisory Services, including Performance Improvement, Risk, and Advisory Support. It will also provide IT, Business and Creative Services focused on Administrative Support and Creative Design, as well as Knowledge Services comprising Market and Competitive Trend Analysis along with Industry Analytics. The center will continue to build additional capabilities based on the growing needs of its customer base.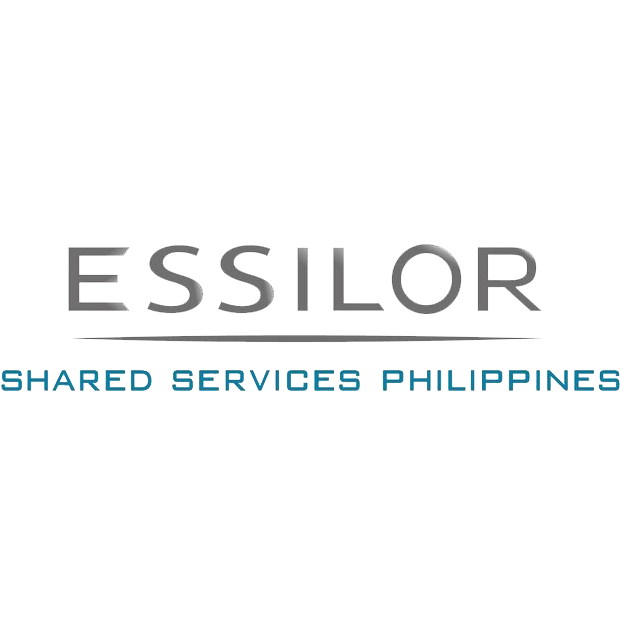 Essilor Shared Services Philippines Inc (ESSPI) is a Global IT and Finance Shared Services organization located in the Philippines (one of the most mature shared services hubs in the world). We are CMMI level 3-certified for both Development and Services, supporting global locations on a 24/7 capability (ITIL based discipline).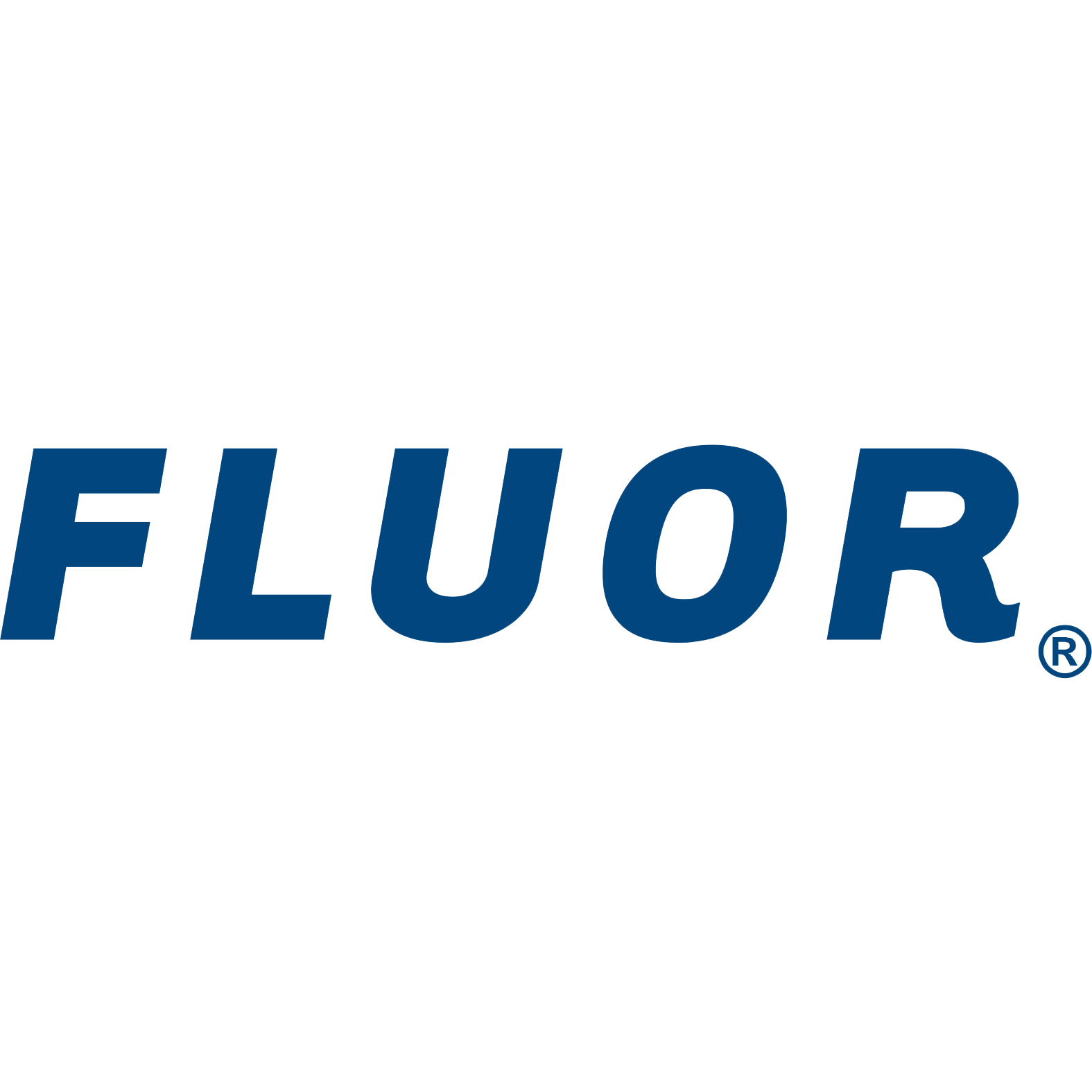 A division of global engineering and construction firm Fluor (#155, Fortune 500), Fluor Philippines employs more than 3,000 engineers, construction and maintenance personnel, and project support staff in our offices in Alabang and Cebu. We provide feasibility studies, FEED, detail and process engineering, logistics, procurement, maintenance, project management, and construction to clients in the Philippines and throughout the Asia-Pacific. First established in 1987 to service an engineering project in China, Fluor Philippines is also the organization's first office worldwide to achieve ISO 90001, ISO 14001, and OHSAS 18001 certifications.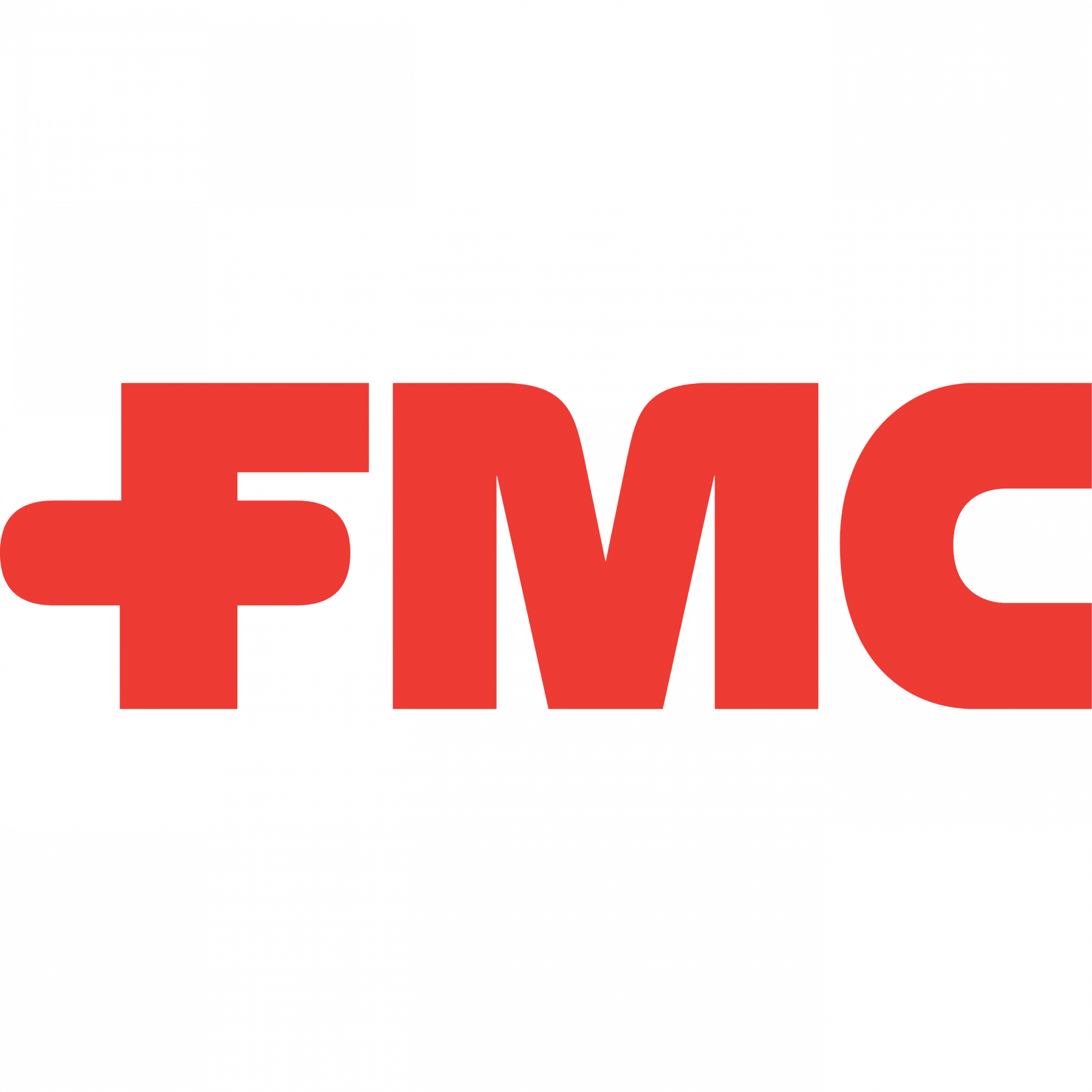 FMC Corporation is a specialty chemicals company serving agricultural, industrial and consumer markets globally for more than a century with innovative solutions, applications and quality products. FMC Chemicals International AG is the wholly owned ROHQ in the Philippines. Located in BGC, the Global Shared Services Center provides Finance, IT and Customer Services.


Fresenius Medical Care is the world's leading provider of products and services for people with chronic kidney failure. Around 3.7 million patients with this disease worldwide regularly undergo dialysis treatment. Dialysis is a vital blood cleansing procedure that substitutes the function of the kidney in case of kidney failure.

We care for more than 345,000 patients in our global network of more than 4,163 dialysis clinics. At the same time, we operate 42 production sites on all continents, to provide dialysis products such as dialysis machines, dialyzers and related disposables.

Our strategy is geared toward sustainable growth. We aim to continuously improve the quality of life of patients with kidney disease by offering innovative products and treatment concepts of the highest quality.

Fresenius Medical Care's corporate headquarters are in Bad Homburg v.d.H., Germany. The headquarters of North America are in Waltham, Massachusetts and the headquarters of Asia-Pacific are located in Hong Kong.

GCP is a leading global provider of construction products that include high-performance specialty construction chemicals and building materials. GCP partners with producers, contractors, designers and engineers to achieve performance and sustainability goals. The company has a legacy of first to market and award-winning solutions that have been used to build some of the world's most renowned structures.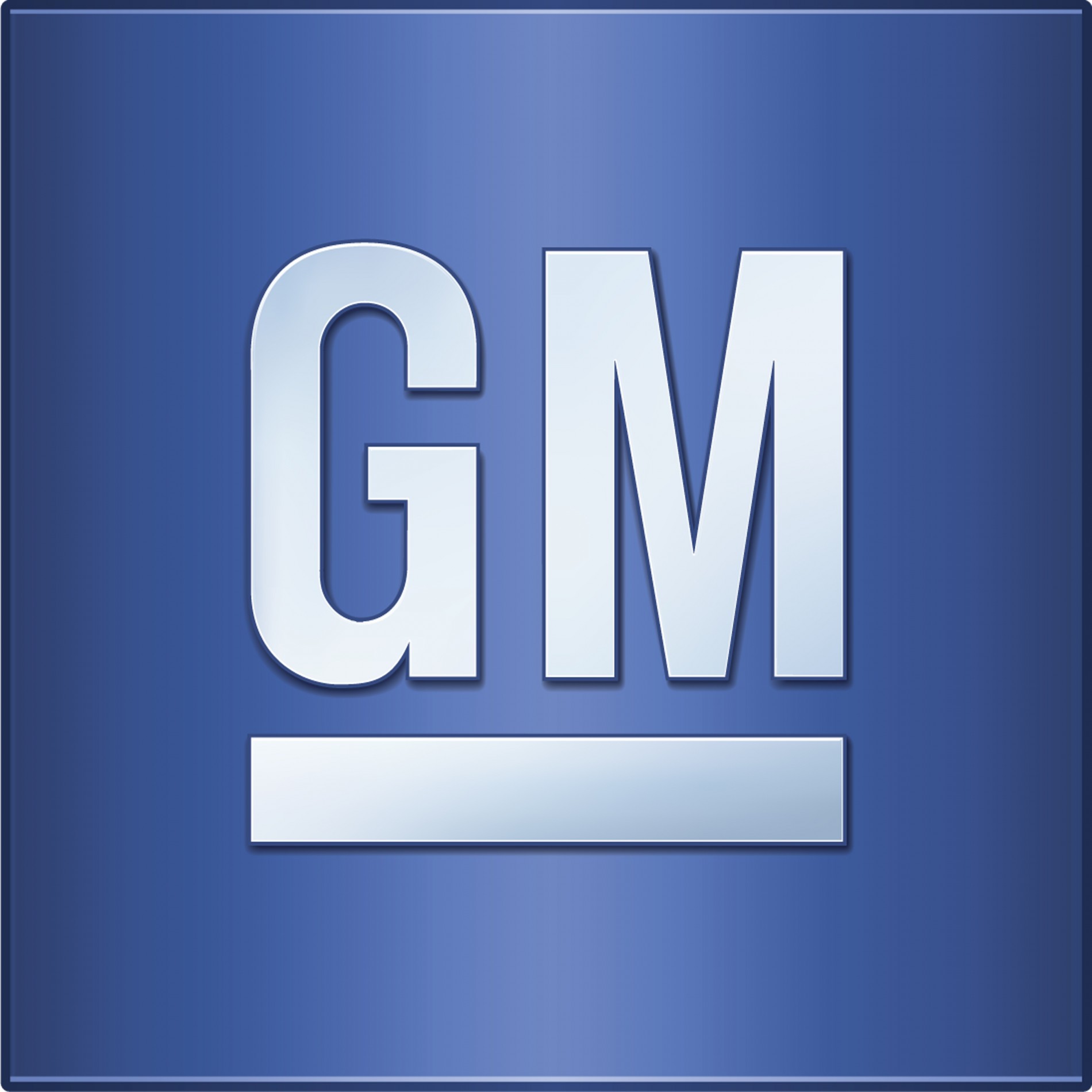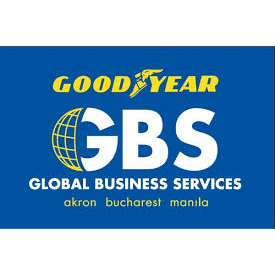 Goodyear Regional Business Services Inc., also known as Global Business Services (GBS), is a wholly owned subsidiary of Goodyear Tire and Rubber Co. We provide finance and non-finance support* to global Goodyear markets in North and Latin America, Europe, Middle East, Africa and Asia Pacific.
We began in August 2013, with six employees supporting Australia-New Zealand; and registered with PEZA that September. As of yearend 2017 our diverse workforce has grown to about 475 employees supporting 49 countries, with language capabilities in English, Bahasa, Spanish, Thai, Hindi, Japanese, Portuguese, and Mandarin. We are located in BGC.
*Finance -- accounts payable/receivable, general accounting, financial planning and analysis, intercompany billing; non-Finance – procurement, supply chain, master data, regional SOX control, Internal Audit, HR and IT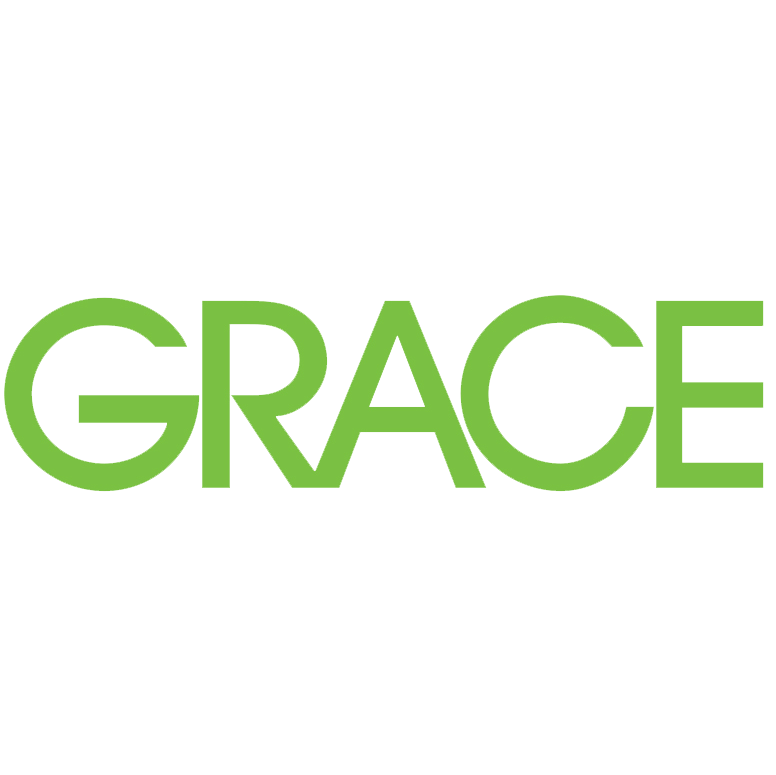 Established in 2015, PEZA-registered and located at Northgate Cyberzone in Alabang, the Grace Global Operations Center (Philippines) Inc. Manila is focused on driving in-house shared service operational excellence and continuous improvement for Grace companies from across Asia Pacific, Europe, Middle East, Latin and North Americas. Grace GOC Phils., Inc. is a wholly-owned entity of WR Grace Inc. (NYSE: GRA), a USA-based chemicals conglomerate globally known for its high-performance specialty chemicals and materials and with presence in over 40 countries worldwide.
Today, Grace GOC operates 24-5, with a headcount of 120 employees providing transactional and critical value-adding support for processes in Finance, IT, HR, Supply Chain and Logistics.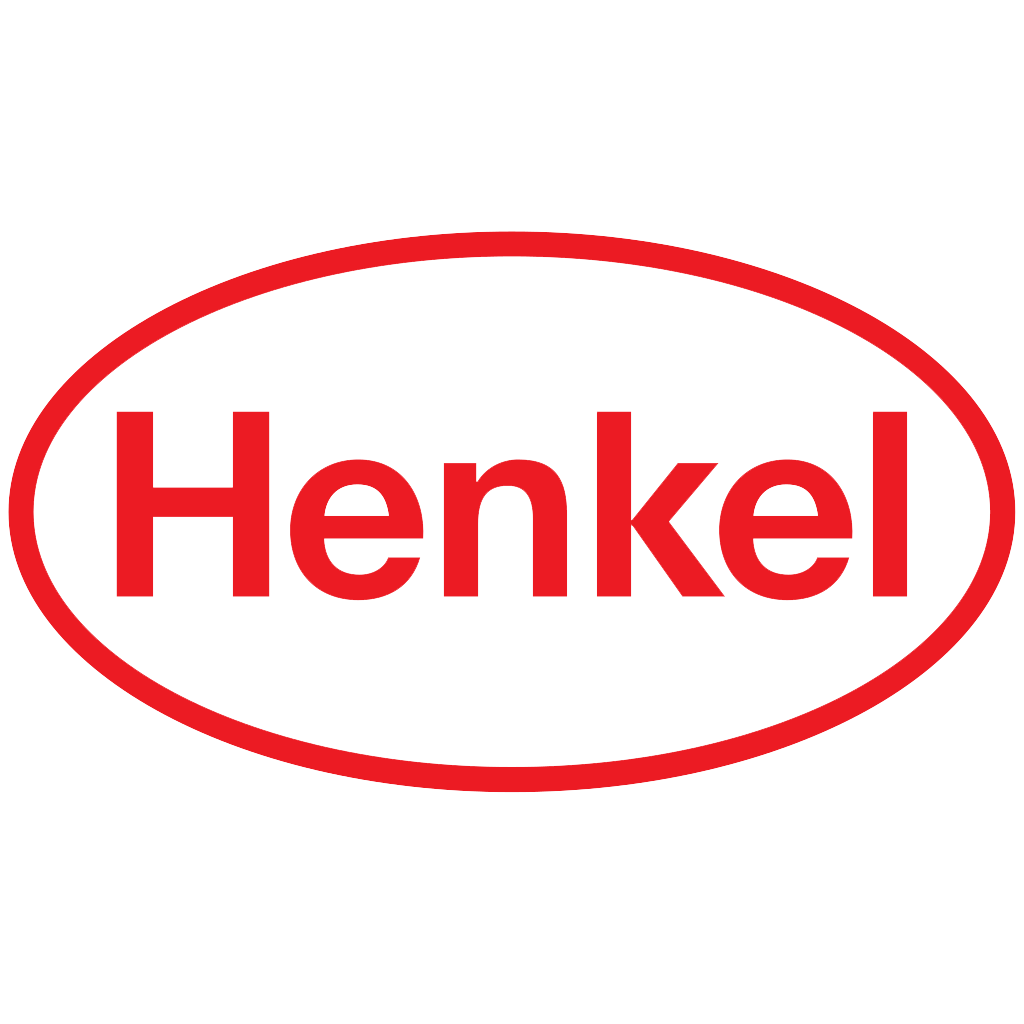 The Henkel Group product base includes adhesives, industrial and institutional hygiene products, chemical products, household cleaners, body care products, and products for surface treatment. The Manila Shared Services Centre began operations in 2003 supporting Asia Pacific, but our 655 employees now support both the Americas and Asia Pacific as well and global activities. Henkel selected Manila as a Shared Service Centre site because of the readily available, computer literate talent in accounting, business and HR services, who also have high English proficiency, are customer-service oriented and familiar with Western culture.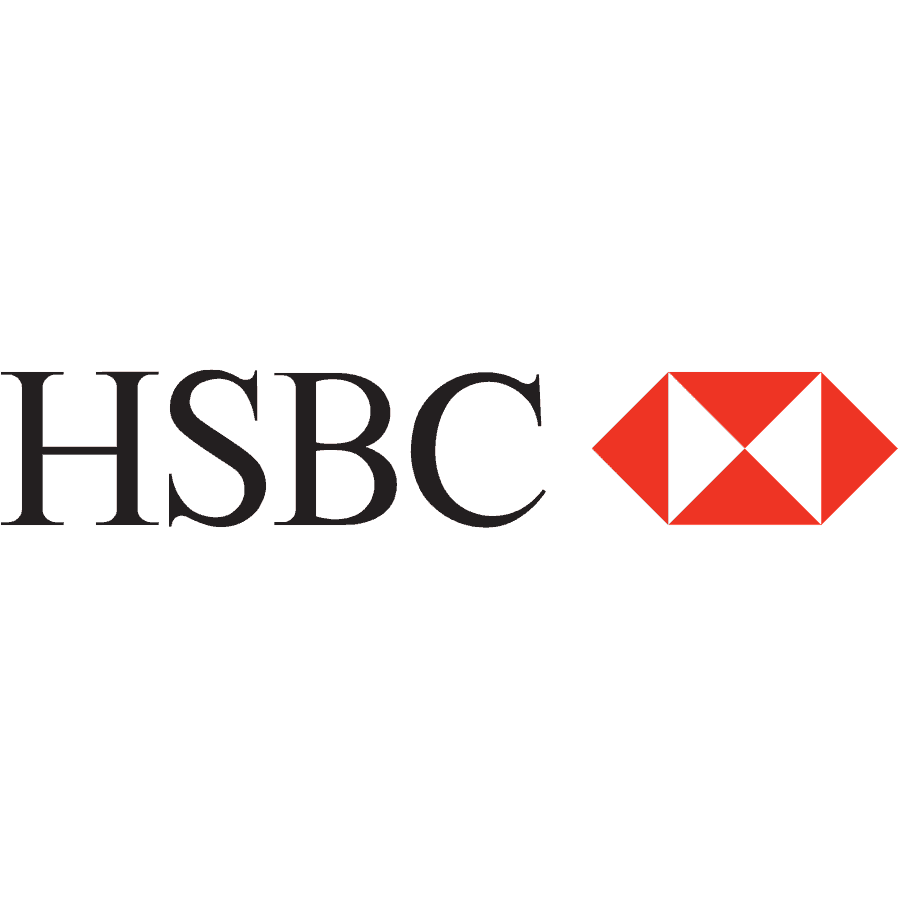 HSBC Global Resourcing We are a full banking and financial services outsourcing service provider. A vital part of the HSBC's group's Global strategy, we help the Group remain competitive in the ever changing world of Banking and Finance. We provide a multicultural employee base with knowledge of local markets, economies and best practices, in two Manila locations, Alabang and Commonwealth.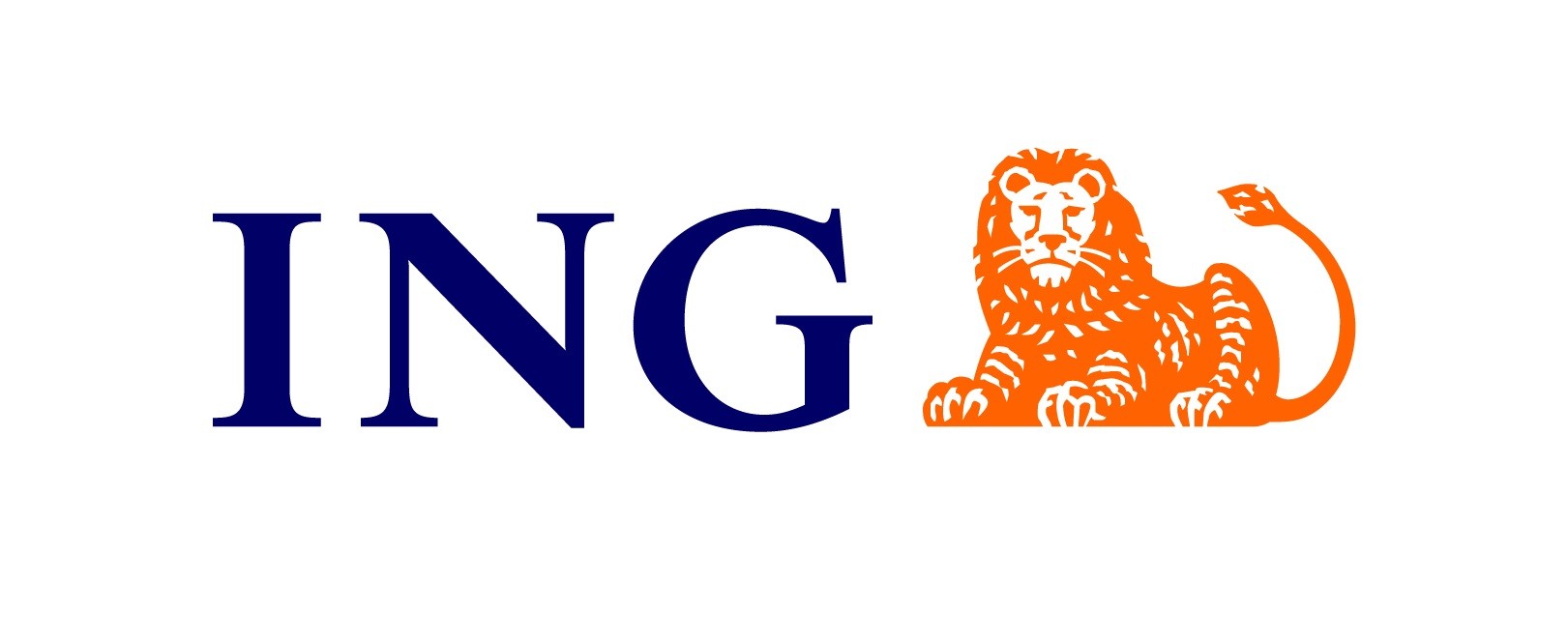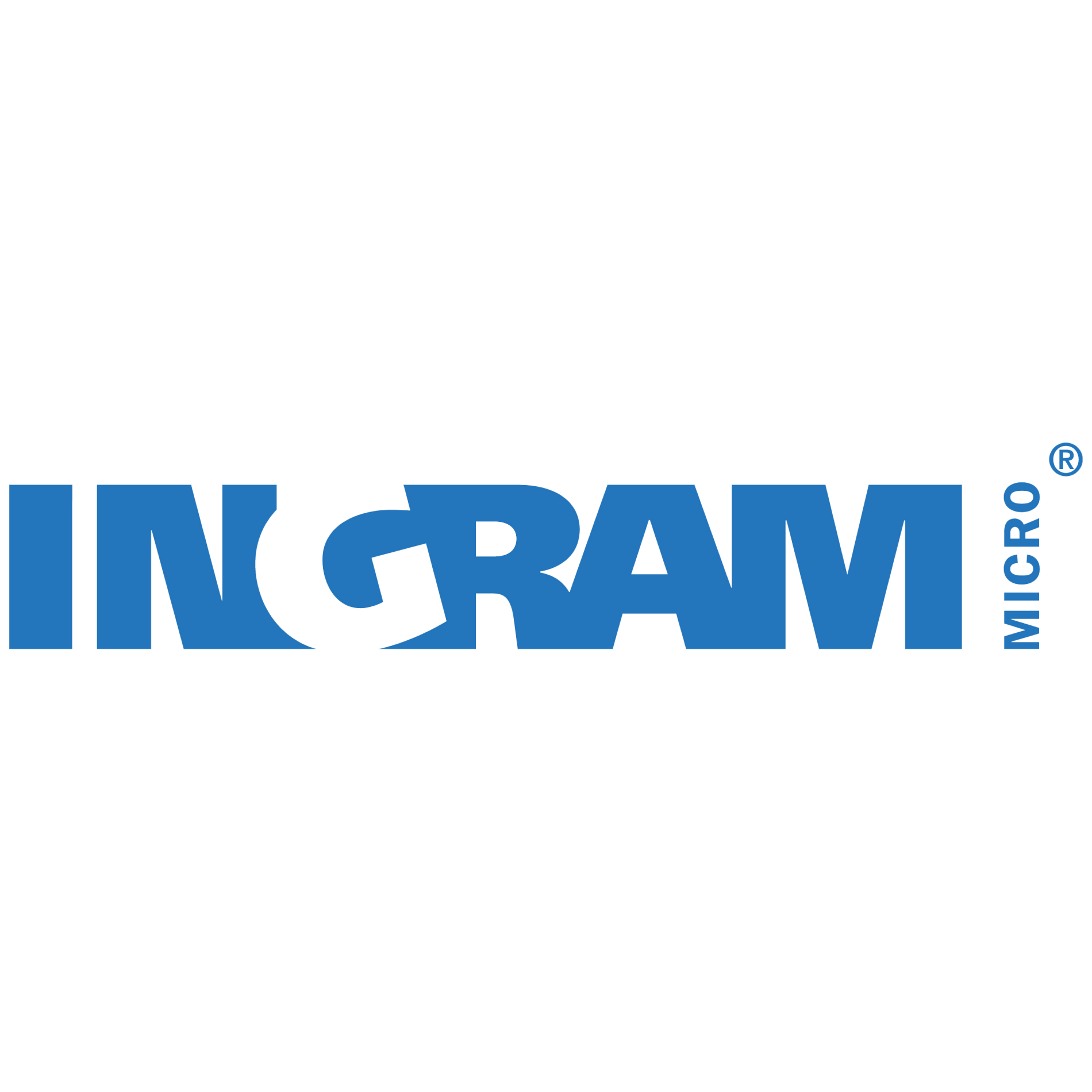 Ingram Micro Inc. is a Fortune 100 company and the world's largest wholesale technology distributor and a global leader in IT supply-chain, mobile device lifecycle services and logistics solutions. We distribute and market a large variety of technology and mobility products from leading technology companies such as Acer, Apple, Cisco, Hewlett-Packard, IBM, Lenovo, Microsoft, Samsung and many others. Established in 2009, the Manila Shared Services Center in BGC is home to more than 2,600 employees, supporting markets across North America and Asia-Pacific.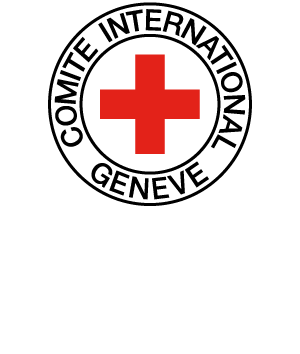 The International Committee of the Red Cross (ICRC) ensuring humanitarian protection and assistance for victims of war and other situations of violence.

We support dentists, dental technicians and dental hygienists both professionally and personally in fulfilling their passion and purpose: to ensure that people have the best possible oral health and quality of life, today and in the future. We are inspired by the knowledge that together we grow better.
The history of our family business dates back to 1923. Today, we are one of the world's leading-edge dental companies. Our integrated solutions are helping to improve the state of oral health throughout the world.Like our customers we never stand still – We share one mission: Making People Smile.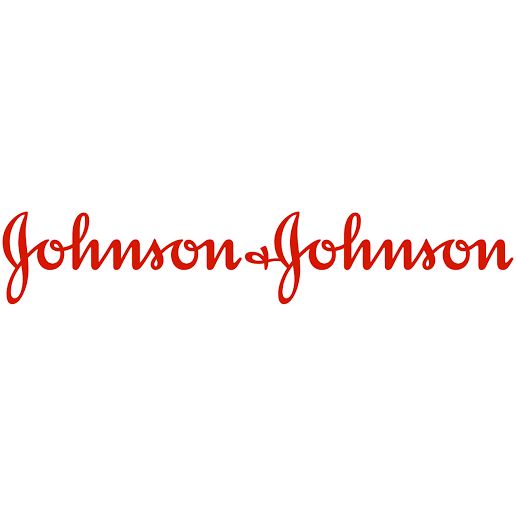 Caring for the world, one person at a time, inspires and unites the people of Johnson & Johnson. We embrace innovation—bringing ideas, products and services to life to advance the health and well-being of people around the world. We believe in collaboration, and that has led to breakthrough after breakthrough, from medical miracles that have changed lives, to the simple consumer products that make every day a little better. Our over 125,000 employees in 60 countries are united in a common mission: To help people everywhere live longer, healthier, happier lives.
As part of the broader organization of J&J, Global Services is here to deliver world-class, standardized, global services that connect and empower employees to leverage the scale of Johnson & Johnson.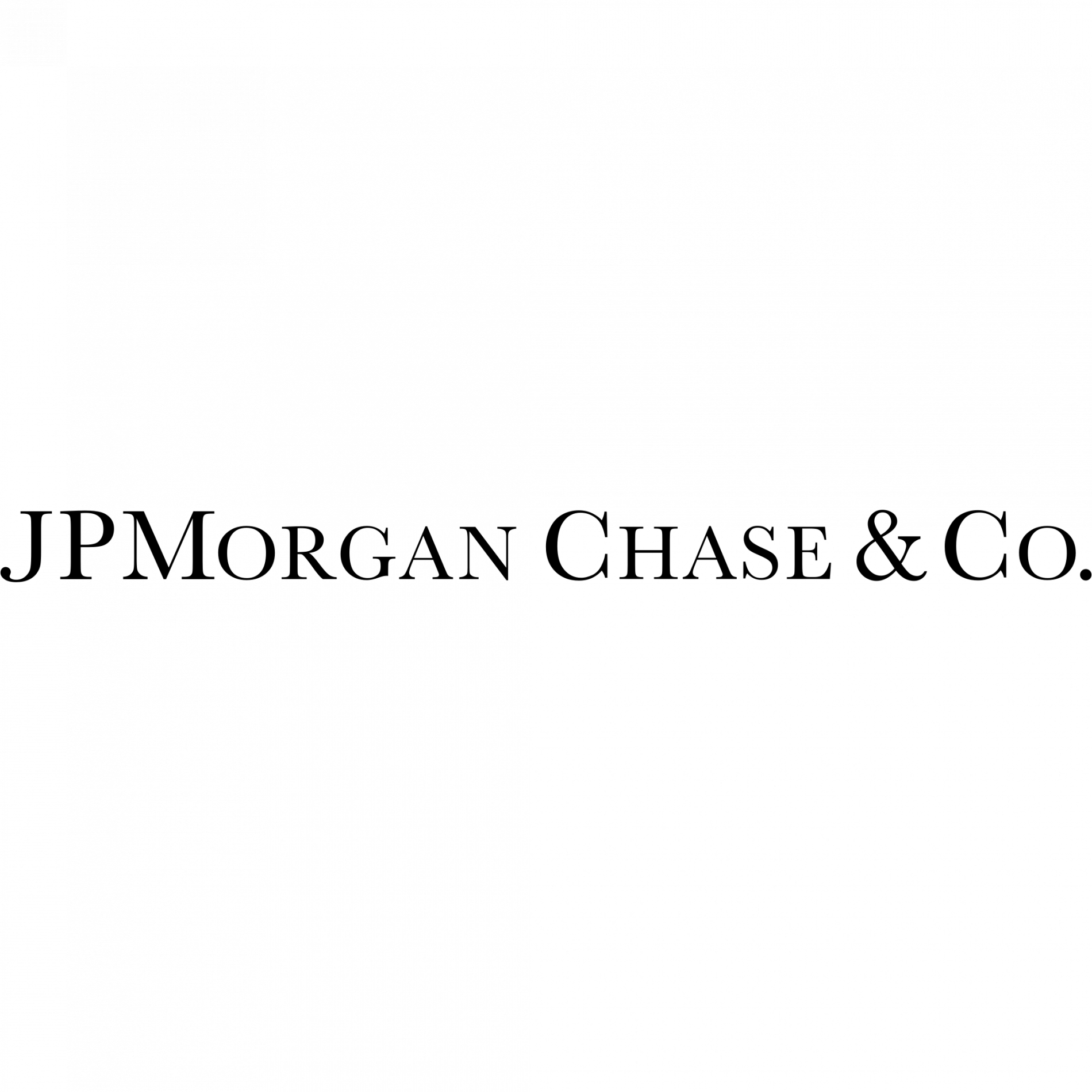 JP Morgan Chase & Co. is a financial services firm with assets of $2.3 trillion and operating in more than 60 countries. In 2005, the firm established a Global Service Center (GSC) in Manila to support customers and operations services of the firm's retail and wholesale businesses. Currently operating in Makati, BGC and Cebu, our GSCs employ over 13,000 Filipinos.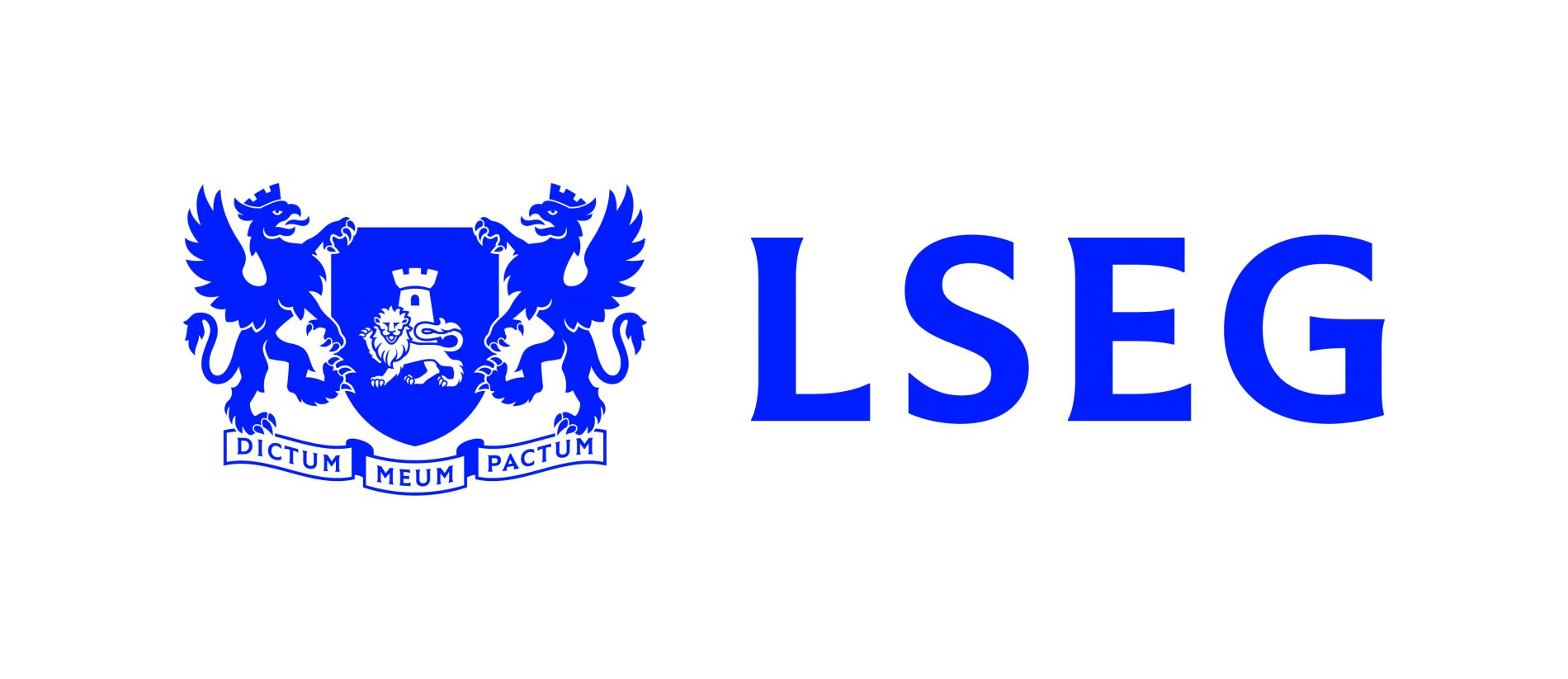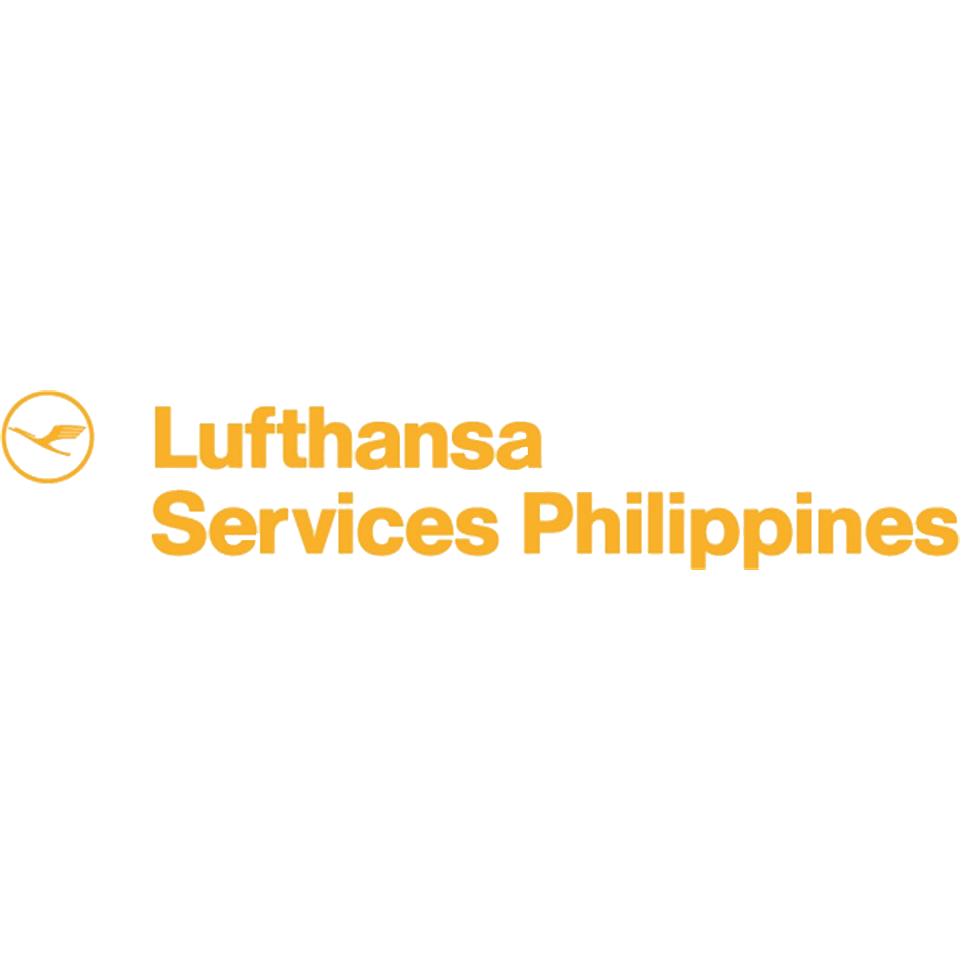 LSP is part of the German aviation group known around the world. We provide financial and revenue accounting, human resources and procurement, and customer service from our facility in Alabang, which opened in October 2016.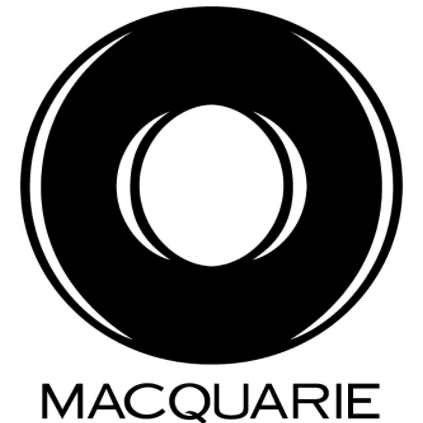 Macquarie is a diversified financial group with 14,000 staff providing clients with asset management and finance, banking, advisory and risk and capital solutions across debt, equity and commodities.
The diversity of our operations, combined with a strong capital position and robust risk management framework, has contributed to our 48-year record of unbroken profitability.
Macquarie Group established a presence in the Philippines in 2004 and today has two offices in Manila with over 1,100 staff. Macquarie Infrastructure and Real Assets manages the Philippines Investment Alliance for Infrastructure (PINAI), the country's first and largest infrastructure fund, and Macquarie Capital Securities (Philippines) was awarded the 2015 Bell Award for Corporate Governance from the Philippines Stock Exchange. The Manila Shared Services Centre supports Macquarie's global business.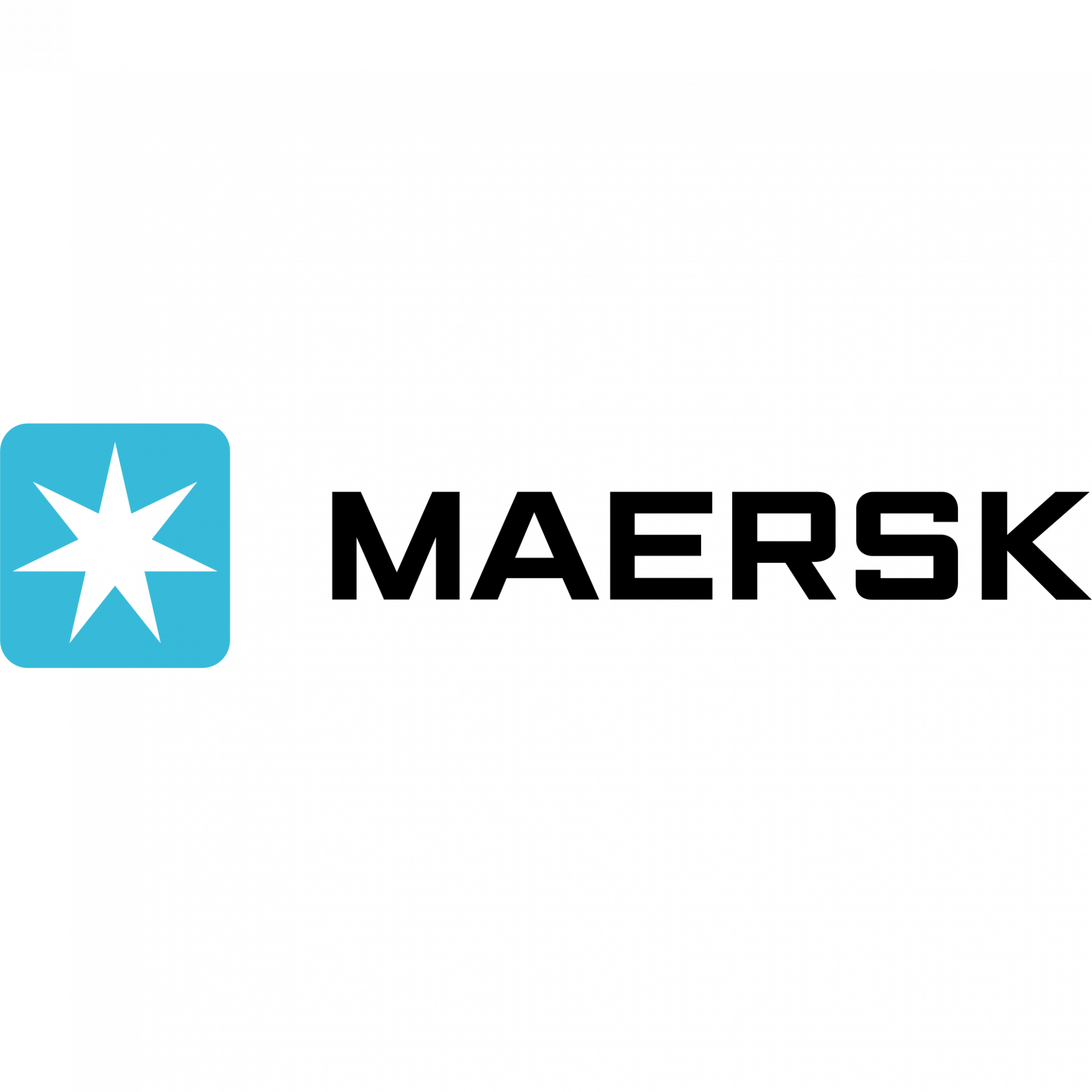 About Maersk GSC
The Maersk Global Service Centres (GSC) are the official shared service centres for A.P. Moller - Maersk (APMM). We partner with APMM companies to identify offshoring opportunities and to provide efficient, effective and continuously improving process solutions. The GSC employ more than 12,000 employees across its sites: Manila, Philippines; Chengdu, China; and Chennai, Mumbai, and Pune in India.
About A.P. Moller - Maersk
A.P. Moller - Maersk (APMM) is an integrated transport and logistics company with multiple brands and is a global leader in container shipping and ports. Including a stand-alone Energy division, the company employs roughly 88,000 employees across operations in 130 countries.
Transport & Logistics consists of Maersk Line, APM Terminals, Damco, Svitzer and Maersk Container Industry. The mission of these businesses is to enable and facilitate global supply chains and provide opportunities for our customers to trade globally. Energy consists of Maersk Oil, Maersk Drilling, Maersk Supply Service, and Maersk Tankers.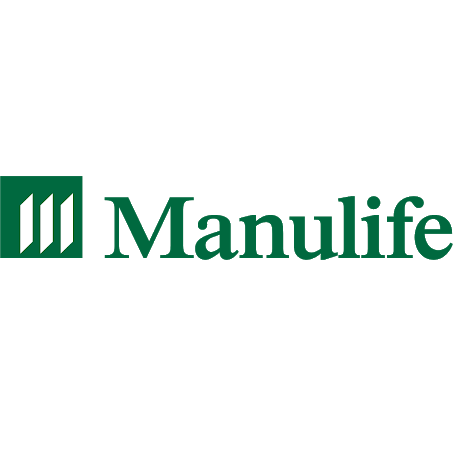 Manulife Business Processing Services (MBPS) is a wholly owned subsidiary of Manulife Financial created in 2006 to provide back office, accounting, finance and IT services to other Manulife subsidiaries worldwide. Combining technology, operational expertise and timely service, MBPS helps provide Manulife's business units with new options for reducing turnaround time, improving business continuity and providing enhanced customer services to clients worldwide. Our building is located in Quezon City.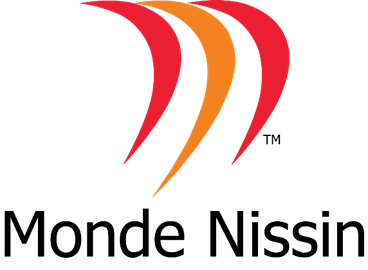 Monde Nissin Corporation was incorporated and registered with the Philippine Securities and Exchange Commission (SEC) on May 23, 1979, primarily to engage in manufacturing, processing, baking, packaging, servicing, repacking, assembling, importing, exporting, buying, selling, trading or otherwise dealing in all kinds of goods, wares and merchandises, which are or may become articles of commerce such as but not limited to noodles, candies, confectionaries, biscuits, cakes and other foods, drugs, and cosmetics.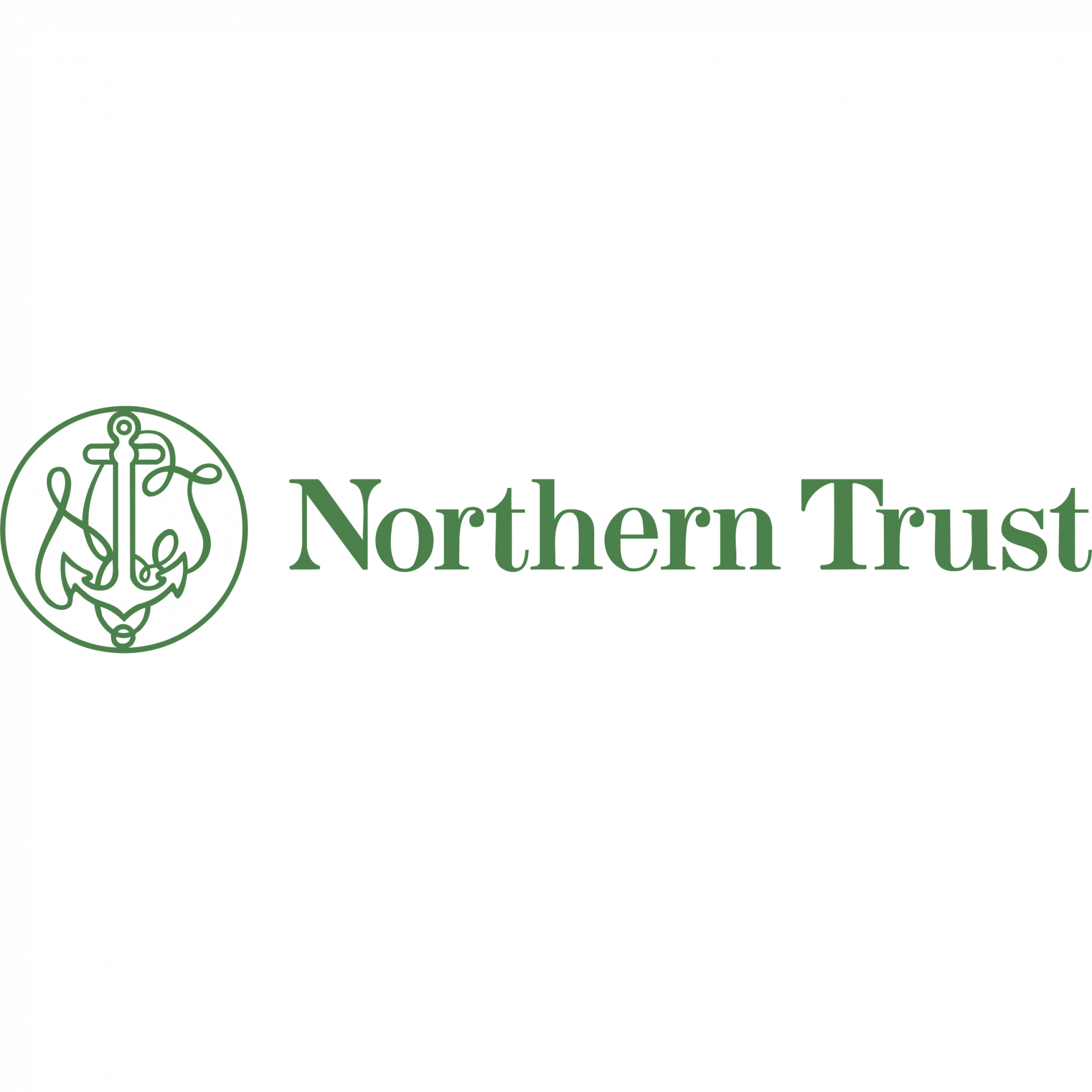 Founded in 1889, Northern Trust is a leading provider of asset servicing, fund administration, asset management, fiduciary and banking solutions for corporations, institutions, families and individuals worldwide.
Northern Trust expanded its global footprint by opening an office in Manila in 2014 and today employs close to 500 people performing financial and accountancy-based processes and is expected to continue to grow in line with client demand. The company is a Philippine Economic Zone Authority (PEZA) registered Ecozone IT (Export) Enterprise.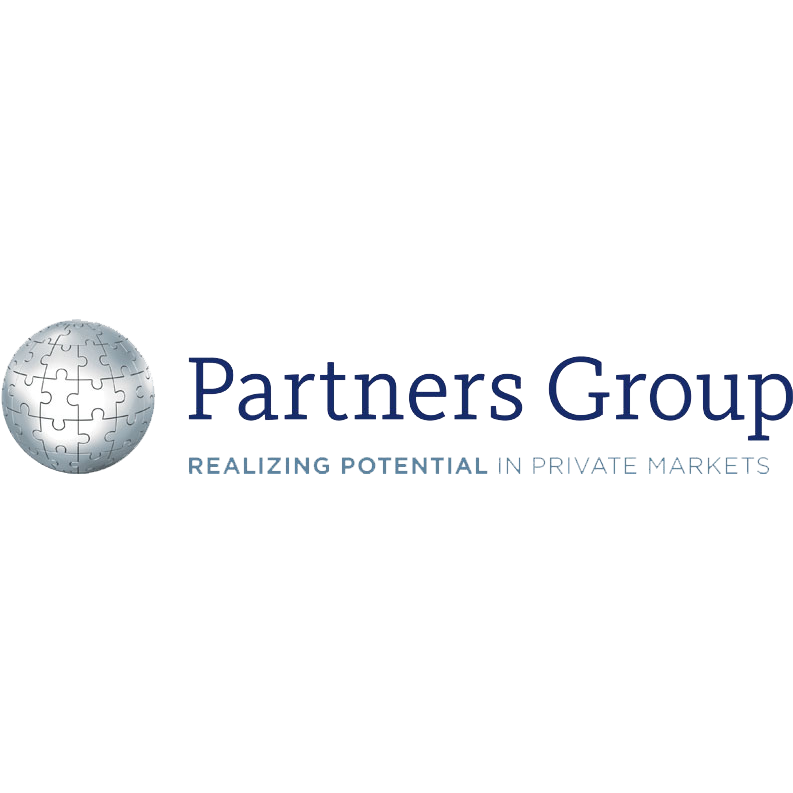 Partners Group is a global private markets investment management firm with over USD 95 billion in investment programs under management in private equity, private real estate, private infrastructure and private debt. The firm manages a broad range of customized portfolios for an international clientele of institutional investors. Partners Group is headquartered in Zug, Switzerland and has 20 offices worldwide. The firm employs over 1,500 people and is listed on the SIX Swiss Exchange (symbol: PGHN) with major ownership by its partners and employees.http://www.partnersgroup.com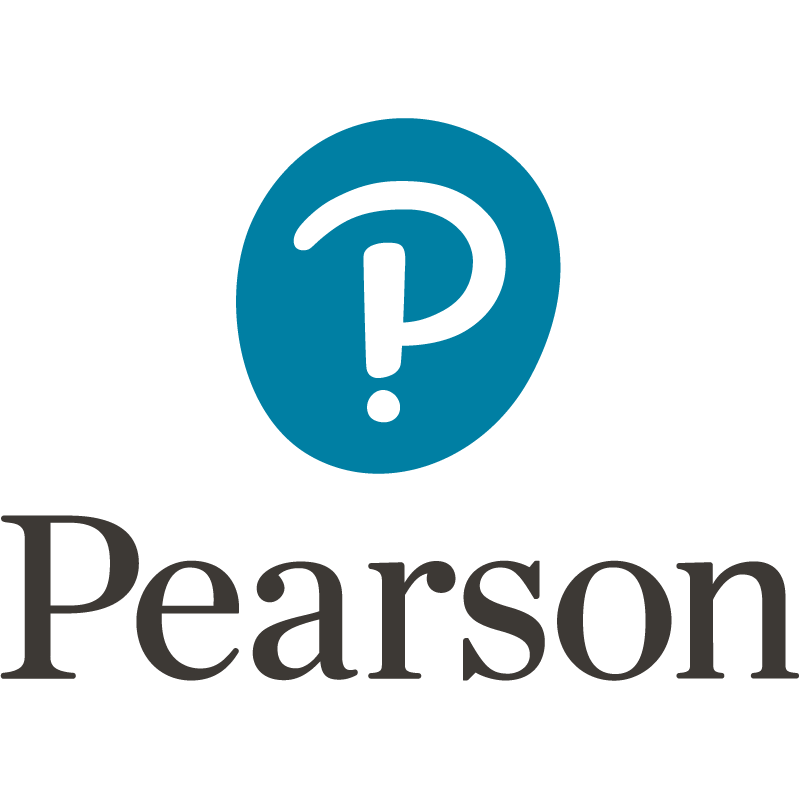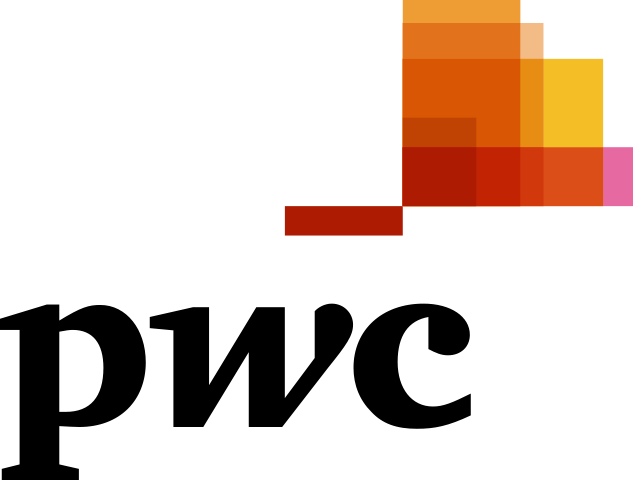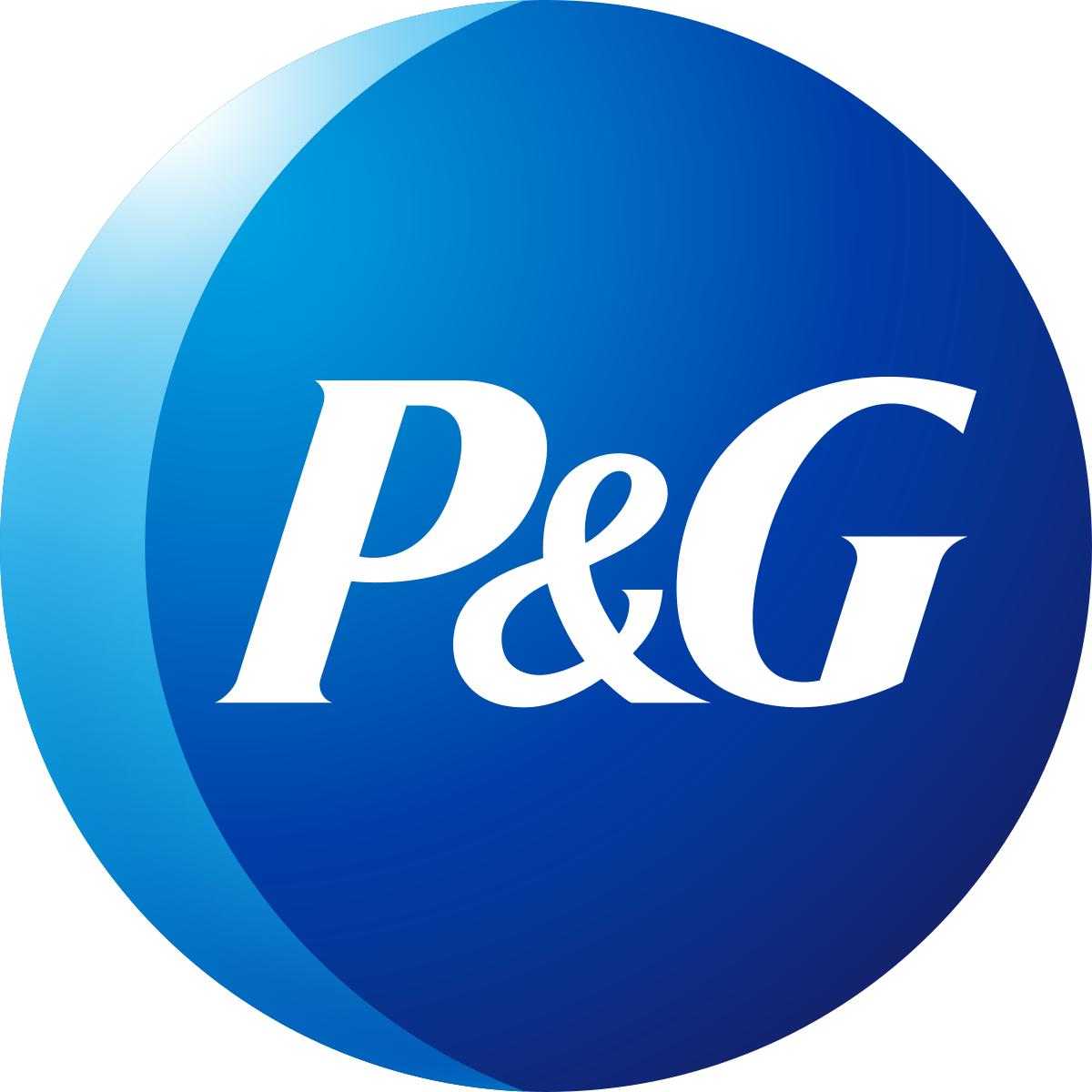 P&G is the world's most profitable consumer company, and brings beloved brands like Tide, Safeguard, Pampers to the Filipino household. Established in October 1999, with 700 employees and counting, we provide services and solutions in Finance, IT, HR and Purchasing to P&G operations in Asia, Central and Eastern Europe, the Middle East, Africa and North America. One of three P&G global business service centers, MSC was named the 2006 Asia Shared Service Centre of the Year. Our office is in BGC.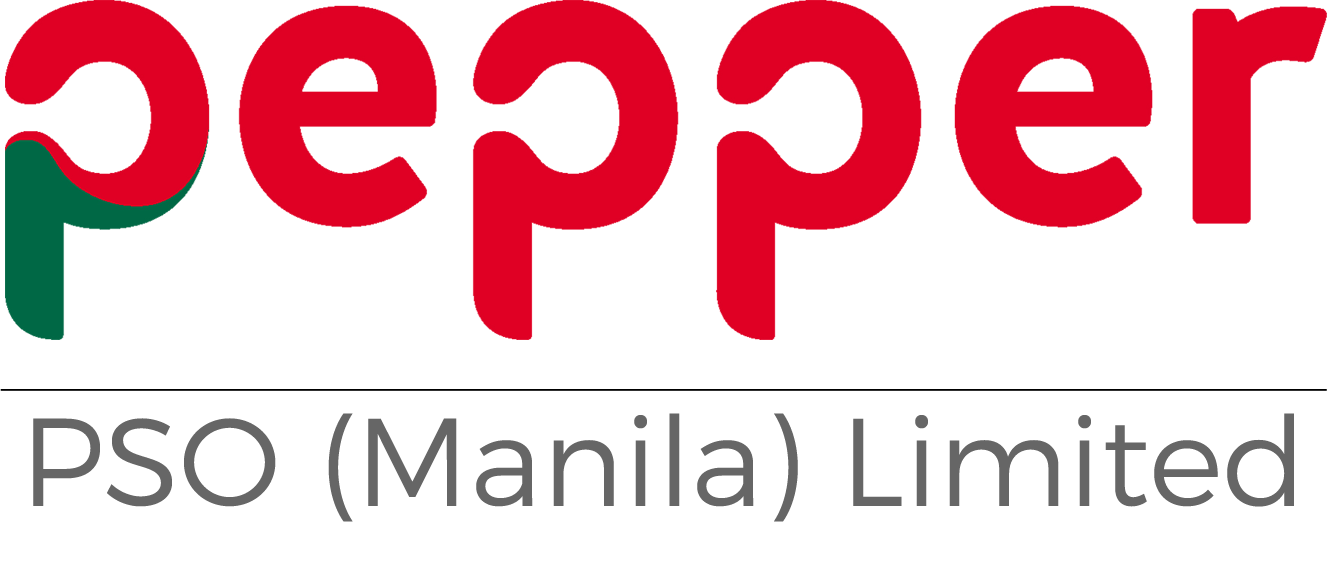 Pepper Money Limited is a non-bank lender with businesses in Australia and New Zealand. We provide a variety of home loan solutions, including some the banks won't - we also provide car loans, personal loans, loans for professional equipment, and commercial loans.

https://www.pepper.com.au/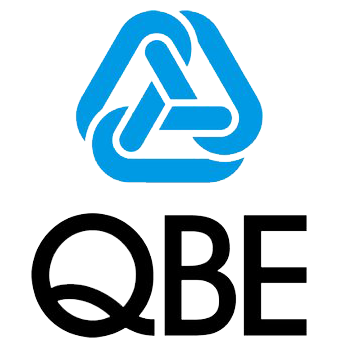 QBE Insurance Group is one of the world's top 20 general insurance and reinsurance companies, headquartered in Sydney and operating in all the key insurance markets. In the Philippines, The QBE Group Shared Services Centre (GSSC) was established in 2013 with the aim to become a strategic hub for QBE's global business and processes. We currently have over 2,000 employees supporting operations in three sites: two in BGC and one in Cebu.



Royal Caribbean Cruises Ltd. ("RCL") is an award-winning global cruise vacation provider. Royal Caribbean Cruises Ltd. is an American global cruise vacation company incorporated in Liberia and based in Miami, Florida. It is the world's second-largest cruise line operator. Offering diverse itineraries in over 1,000 destinations on seven continents. We have a common passion for creative thinking, innovative engineering and outstanding guest service that drives continuous improvement in everything we do. The entire Royal Caribbean family is committed to the legacy of hospitality and culture of innovation that is at the core of our guest service, the protection of our natural environment and responsible citizenship in our global community. In 2020, Royal Caribbean Cruises Ltd. adopted a new moniker, Royal Caribbean Group, to reflect its status as a parent company of a diverse set of cruise lines as well as other business. The Group also sharpened its iconic crown and anchor logo, reflecting the company's growth and evolution since its last refresh more than 20 years earlier. Guests have come to expect the biggest, best, and boldest from Royal Caribbean Group. As of July 2020, we changed our name from Royal Caribbean Cruises Limited to Royal Caribbean Group. The new name makes it intuitive to understand the relationship between the parent company and our brands. Royal Caribbean International, Celebrity Cruises, Silversea Cruises, TUI Cruises, and Hapag-Lloyd Cruises are all now proud members of Royal Caribbean Group. Together, these five brands operate a combined total of over 60 ships. They operate diverse itineraries around the world that call on approximately 490 destinations on all seven continents.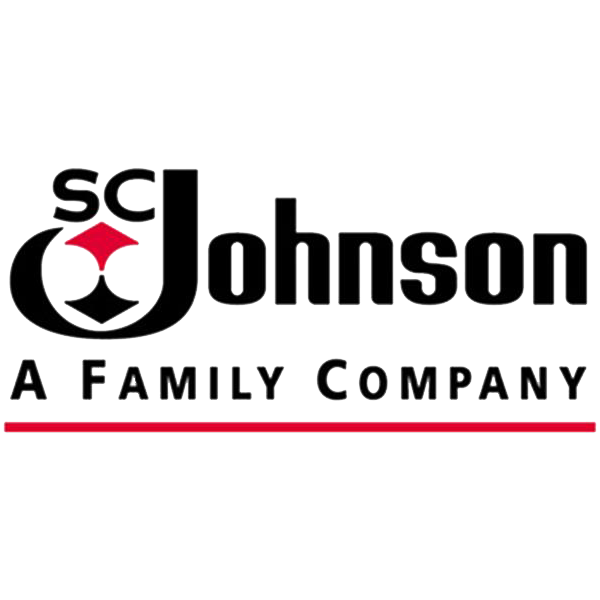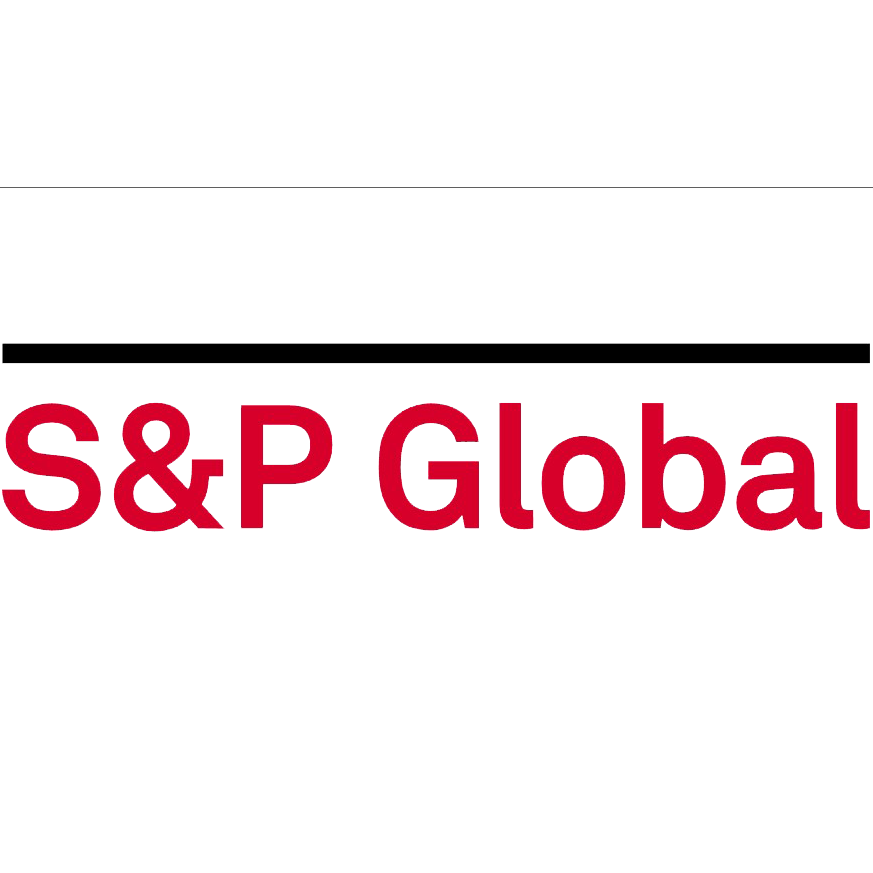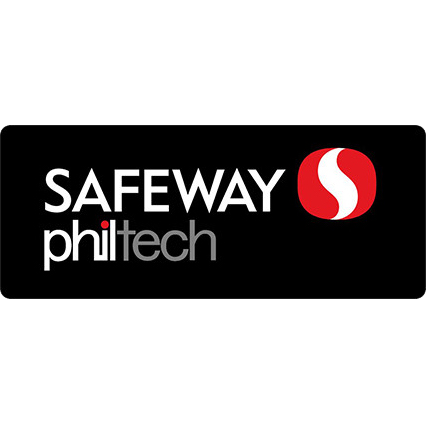 Safeway Philtech Inc. is a fully-owned subsidiary of North American supermarket chain Safeway Inc. As a Technology Center servicing over 1,700 stores and corporate offices all over the US and Canada, we provide Safeway with the most secure, intelligent infrastructure and application solutions for managing and maintaining mission-critical information across the retail enterprise. Founded in 2003, we now employ about 500 employees in our three offices in Makati and BGC.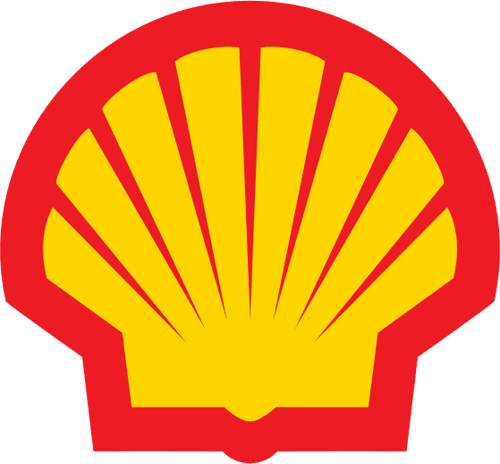 Shell Business Operations (SBO) forms the operational backbone of business processes that help deliver Shell's business solutions across the globe, and is focused on driving excellent corporate performance that enable Shell to operate in a global-competitive and ever-changing business environment. SBO Manila is focused on driving excellent corporate performance in Finance, Human Resource, Customer Service, Order-to-Delivery, and Contracting and Procurement –which together serves Shell's purpose of providing more and cleaner energy solutions to the world.


Stolt-Nielsen Ltd is a leading global provider of integrated transportation solutions for world-class manufacturers and users of bulk liquid chemicals, edible oils, acids and other specialty liquids around the world. The company has offices in 33 countries with more than 5,000 employees all working together for the continuous success of all its business divisions: Stolt Tankers, Stolthaven Terminals, Stolt Tank Containers, Stolt-Nielsen Gas, Stolt Sea Farm and Stolt Bitumen Services.
In the Philippines, Stolt-Nielsen operates as manning agent for all its vessels and handles Chartering/Operations and Support Activities such as Accounting, Data Management and Business Services through its two companies ─ STBV and local SNPI. The Manila office is a major hub of the Stolt-Nielsen business divisions and is continuously growing every year.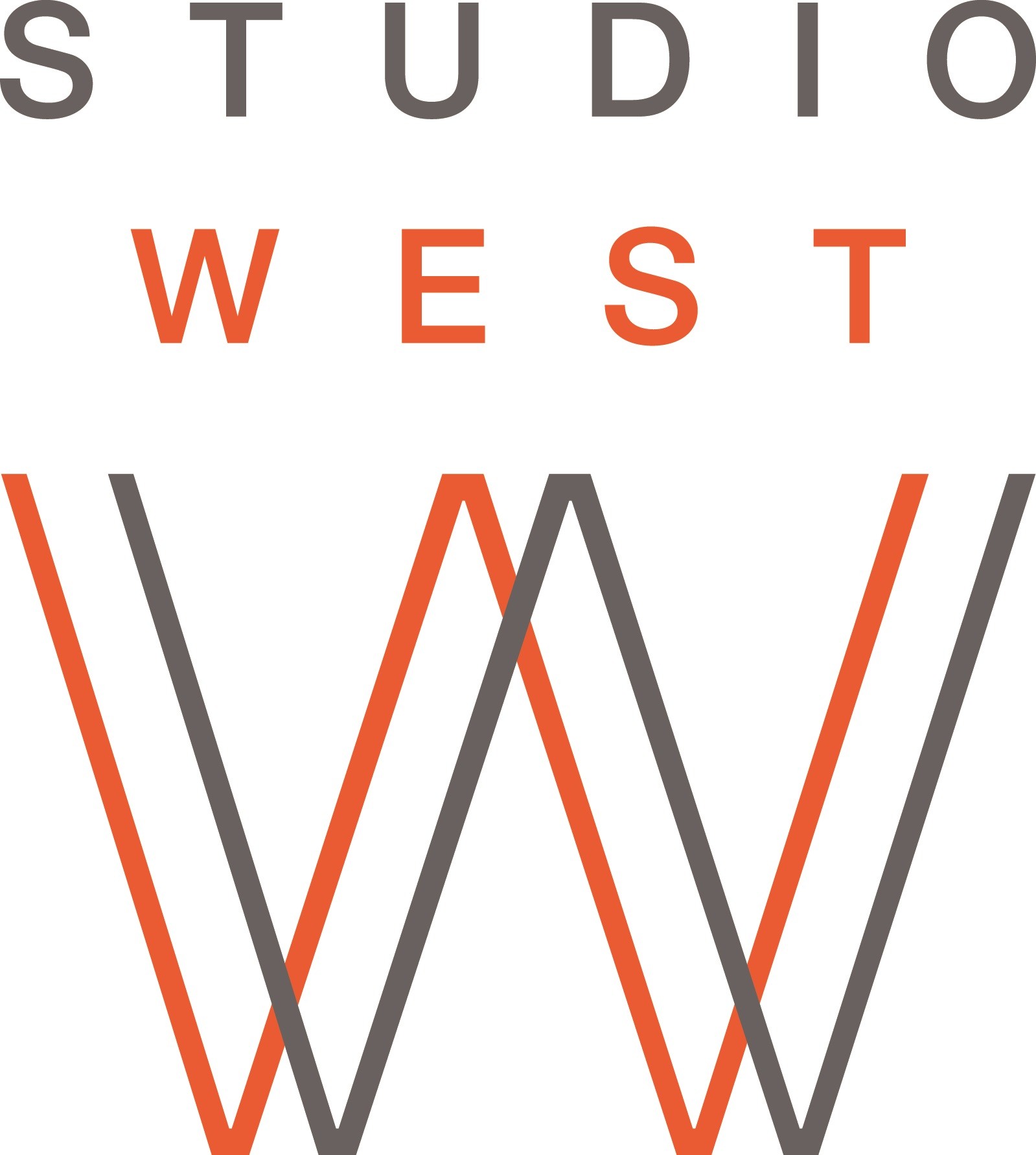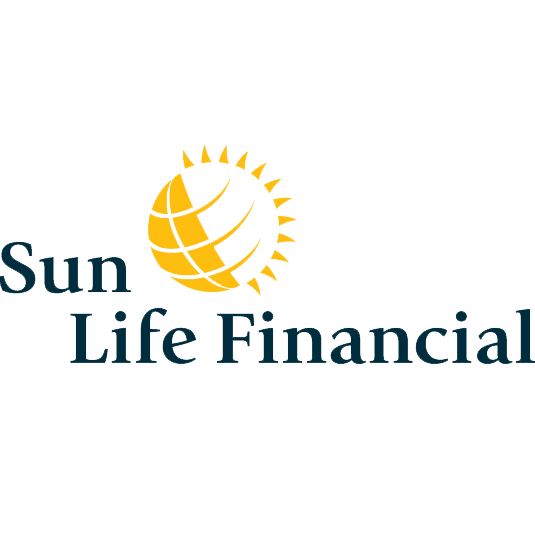 Sun Life Shared Services is the support arm of Sun Life Financial Philippines, an insurance, pension and education plan, and mutual fund provider. Operating for over a decade, the Asia Service Centre Philippines (ASCP) showcases world-class Filipino talent, working with contemporaries in Canada, China, Hong Kong, India, Indonesia, Malaysia, Philippines, and Vietnam. We provide systems development, maintenance, technical and customer service support, and operate selected production systems for global teams. Our diverse groups deliver IT and customer care services to the Company's financial products across Asia, as well as inbound contact support from Canada.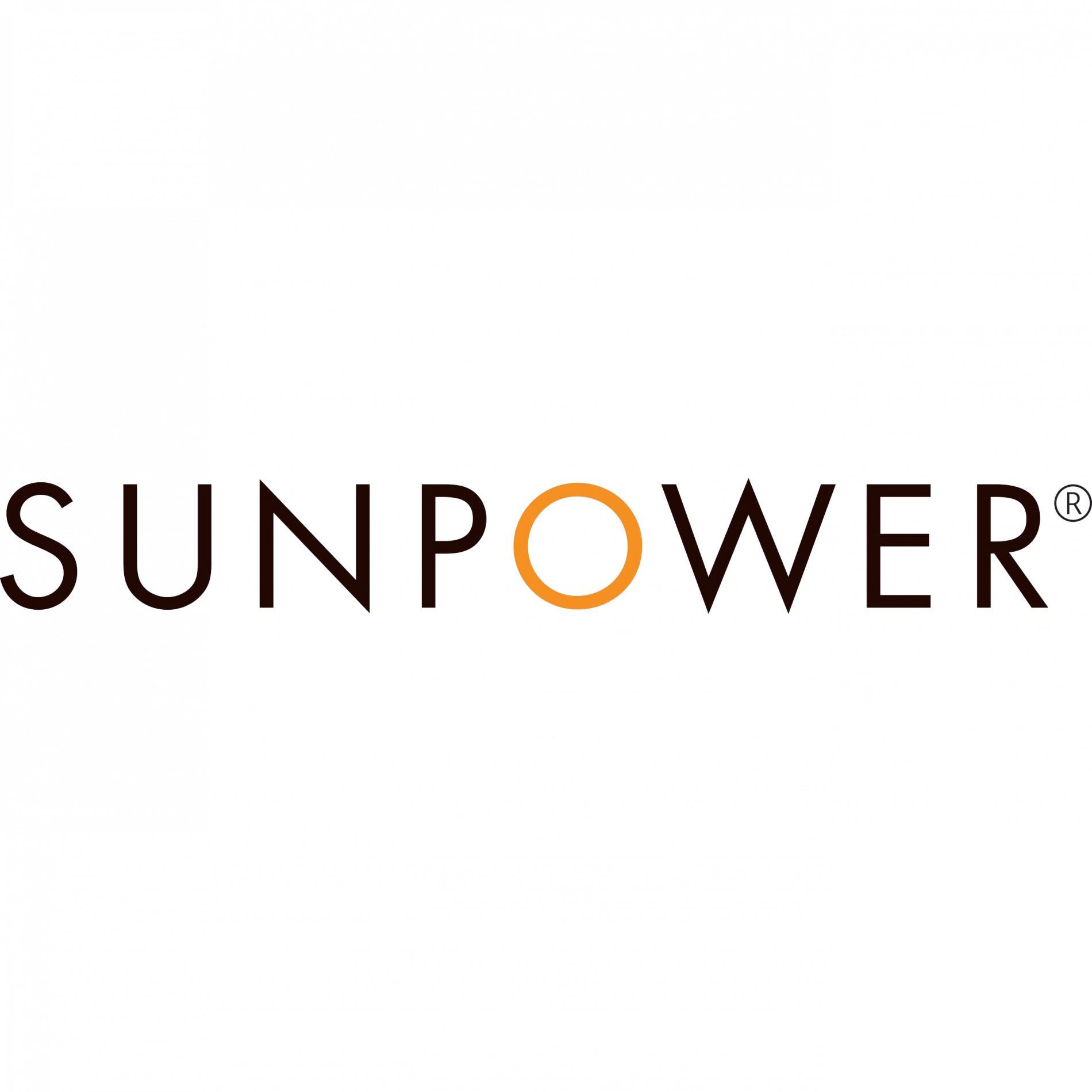 Sunpower is the global leader in high-efficiency solar solutions for homes, businesses, commercial buildings and utilities. Philippine shared services operations are in Binan, Laguna, and include Accounting, Auditing and other financial functions.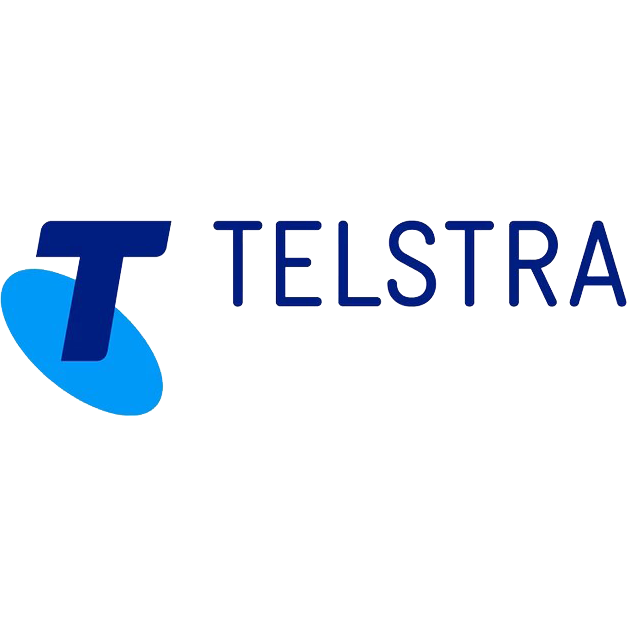 About Telstra
Telstra is a leading telecommunications and technology company. We offer a full range of services and compete in all telecommunications markets in Australia, operating the largest mobile and Wi-Fi networks. Globally, we provide end-to-end solutions including managed network services, global connectivity, cloud, voice, colocation, conferencing and satellite solutions. We have licenses in Asia, Europe and the United States and offer access to more than 2,000 points of presence across the globe.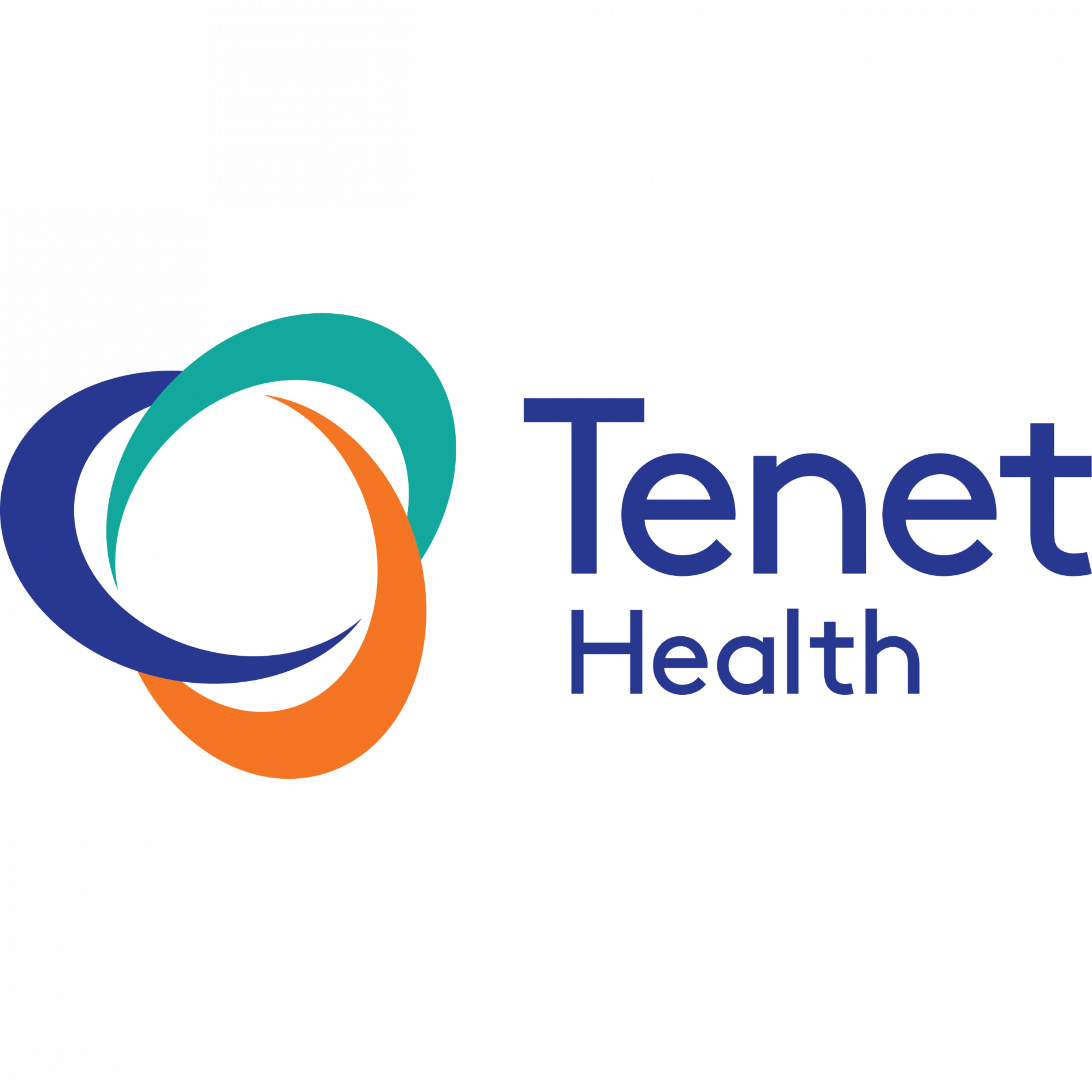 Tenet Healthcare (NYSE: THC) is a national diversified healthcare services company with 110,000 employees. Through an expansive care network that includes USPI, we operate 65 hospitals and approximately 500 other healthcare facilities, including surgical hospitals, ambulatory surgery centers, urgent care and imaging centers and other outpatient facilities. We also operate Conifer Health Solutions, which provides revenue cycle management and value-based care services to hospitals, health systems, physician practices, employers and other customers.https://www.tenethealth.com/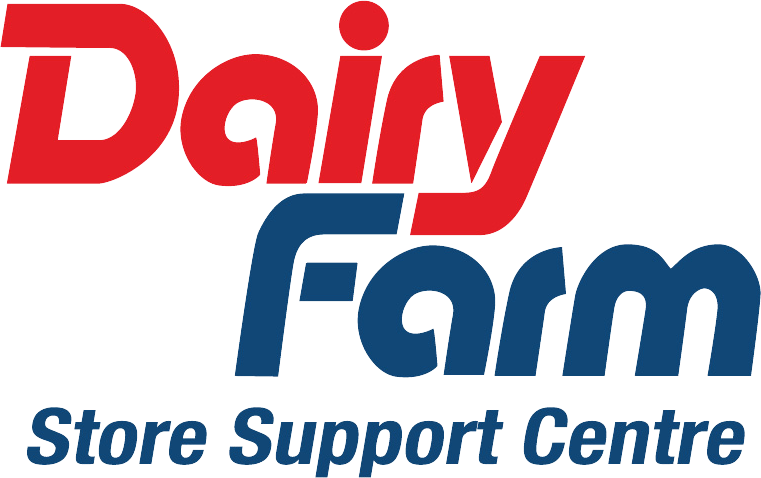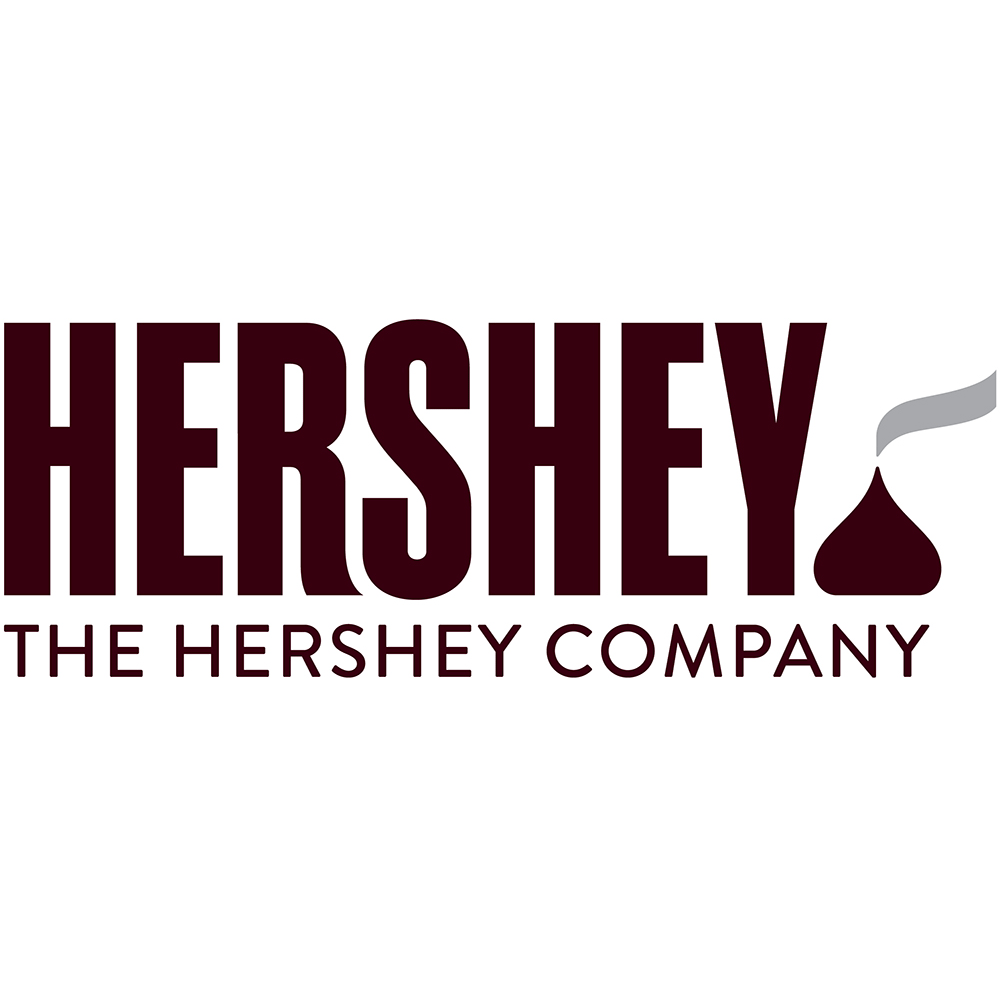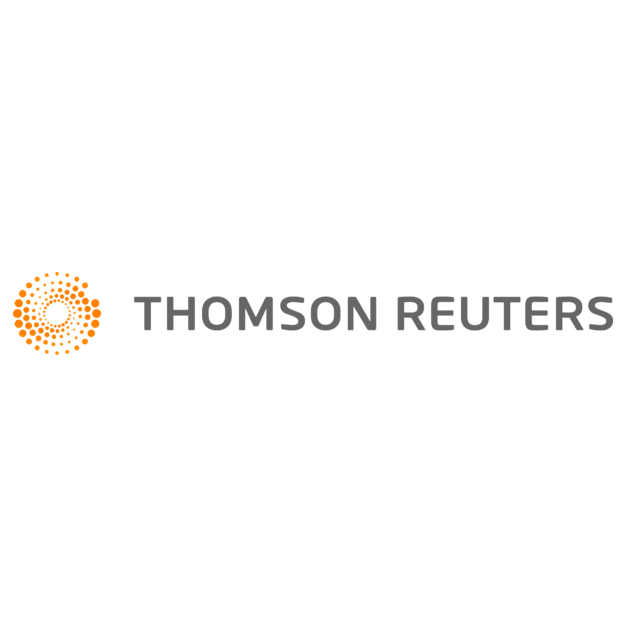 Thomson Reuters provides professionals with the intelligence, technology and human expertise they need to find trusted answers. We enable professionals in the financial and risk, legal, tax and accounting, and media markets to make the decisions that matter most, all powered by the world's most trusted news organization.


THUMBTACK is the app that helps professionals and customers find each other. We intelligently match customers to pros with the right expertise, availability & pricing. Customers find electricians, landscapers, DJs, anyone they need, and pros create sustainable business doing what they love. Founded in 2008 with headquarters in San Francisco, CA. Other offices are located in Salt Lake, UT, Philippines and Toronto, Canada.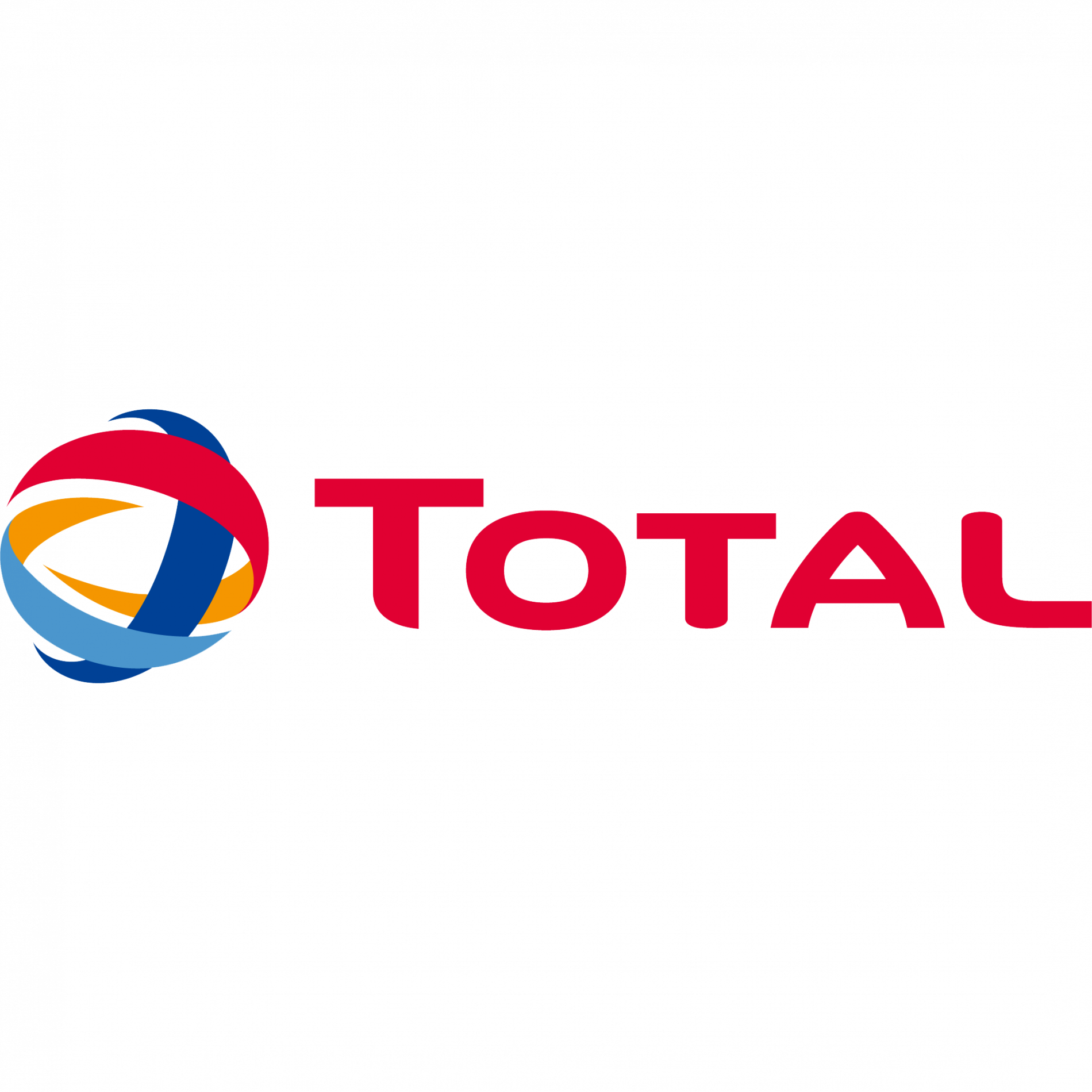 Total Global Services Philippines Inc., a wholly owned subsidiary of Total, provides Finance and Accounting support services for the Total Group in the Asia Pacific, Middle East and Africa Regions.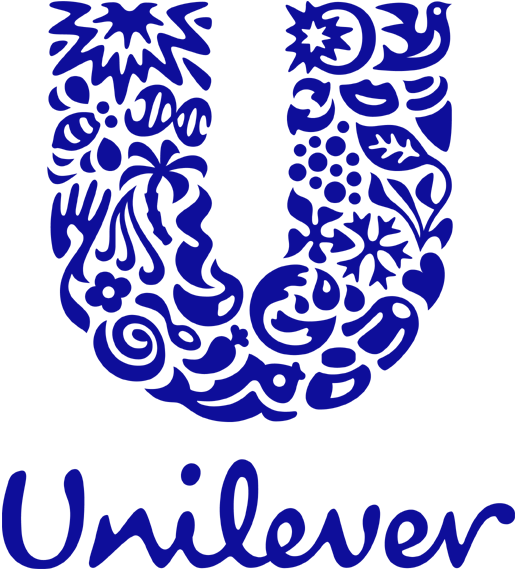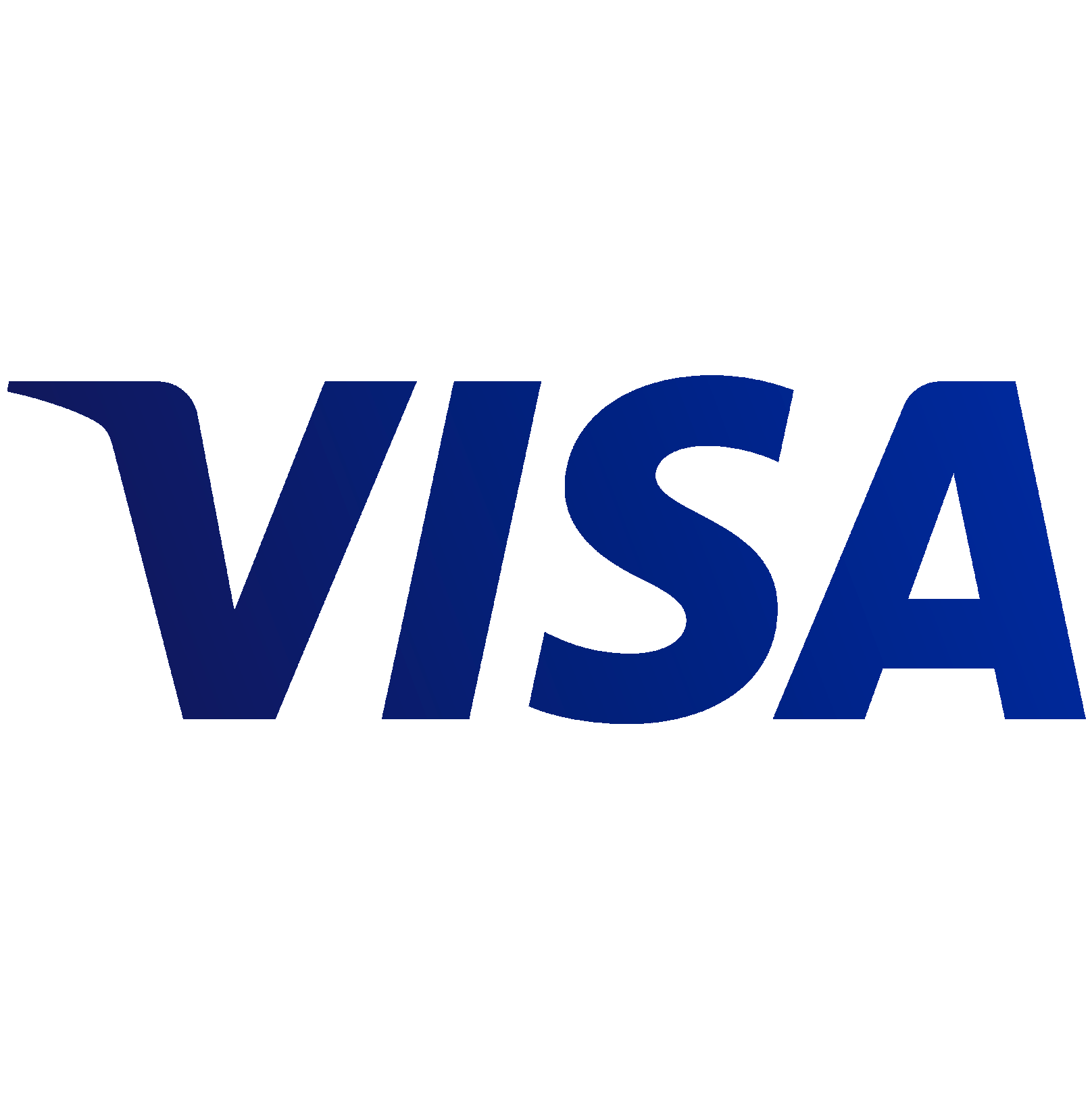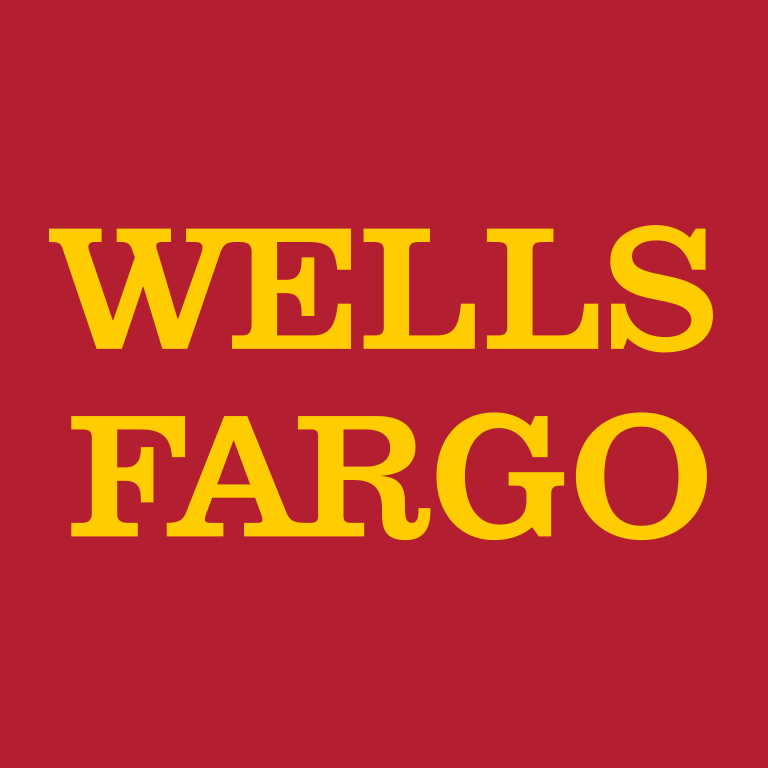 Wells Fargo Enterprise Global Services is a PEZA-registered company with the core business of providing business processing services for Wells Fargo's Bank, N.A., its affiliates, and its U.S.-based customers. From 100 team members in November 2011, we now have over 3,200 team members and growing. Our fully operational, built-to-suit three-building Wells Fargo Center is in BGC.


Western Union is a global leader in cross-border, cross-currency money movement. We connect people to the global economy, helping our customers move money for better through billions of transactions in over 200 countries worldwide. Our company's workforce is also as diverse as the customers we serve, having 11,000 employees located across 55 countries, providing customer support in 39 languages and dialects. Here in the Philippines, the Western Union Services Philippines Inc. Asia Regional Operations Center (WUSPI AROC) is a strategic talent center with 540 employees. Since the site began operations in 2006, WUSPI AROC has grown to provide faster and more efficient service delivery, customer service, agent support, and backroom operations to Western Union's global money transfer business. WUSPI AROC also provides global support in different business areas such as project management, human resources, workforce scheduling and forecasting, training, and end-user computing.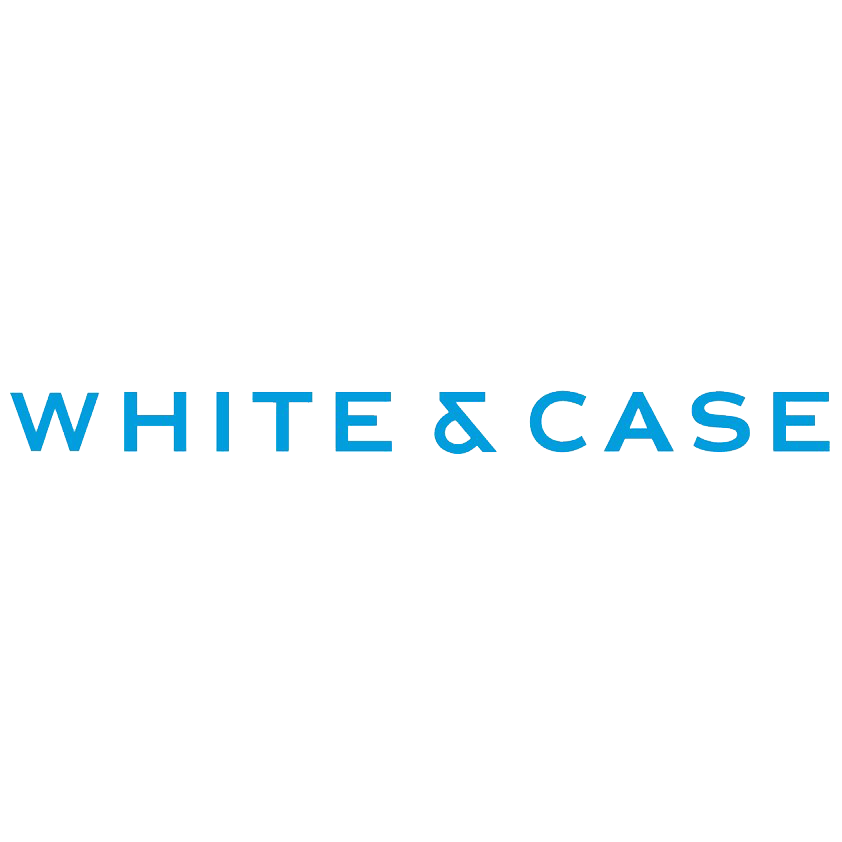 White & Case is a leading global law firm with lawyers in over 40 offices worldwide. Our Global Operations Center in Manila provides office operations services, compliance and new business, financial services, human resources management, knowledge management, marketing services, and information technology support to White & Case offices worldwide. Since 2007, White & Case Global Operations Center Manila has steadily grown from an initial employee headcount of five to its current staff of more than 400, making it one of the largest offices in the global network of White & Case.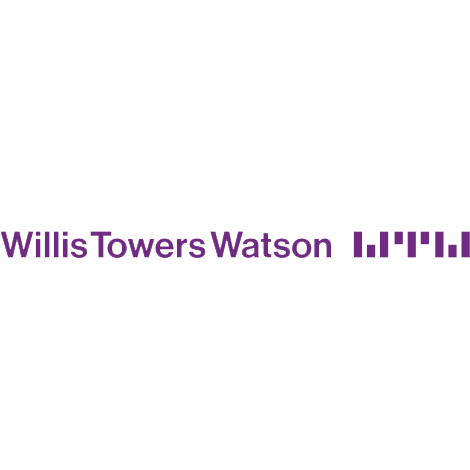 Willis Towers Watson is a global advisory, broking and solutions company with 39,000 employees in more than 120 territories. Our unique perspective allows us to see the critical intersections between talent, assets and ideas — the dynamic formula that drives business performance. Our office is in BGC.